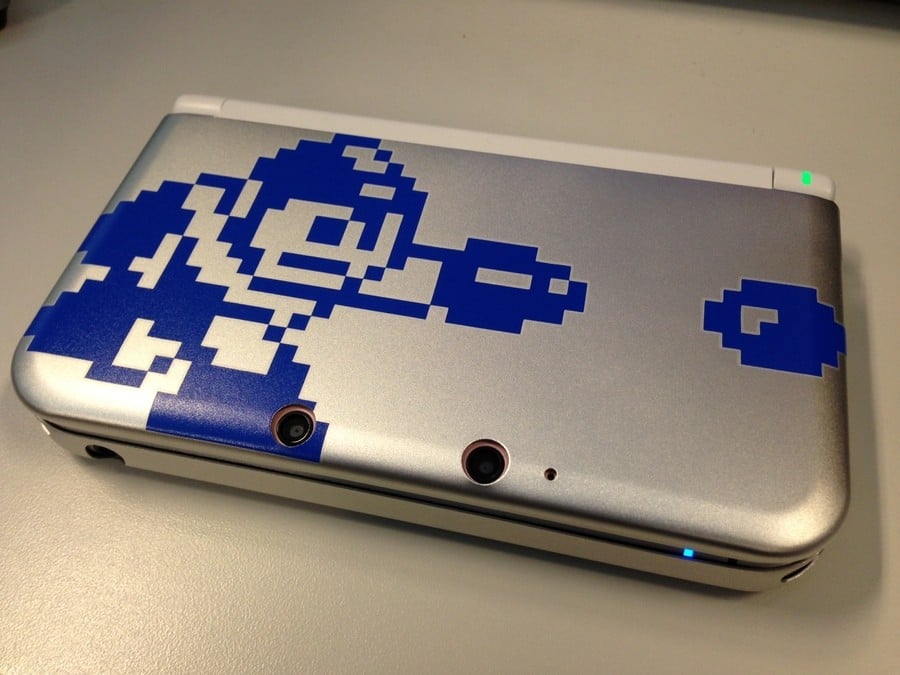 Capcom has received a lot of flak for not giving the Blue Bomber a proper 25th birthday, but the company has made amends to a certain extent by announcing this gorgeous-looking Mega Man 25th Anniversary 3DS snap-on case.
Available in both standard and XL sizes, the 2-piece case has an image of Mega Man on the top section and a special 25th Anniversary logo on the back section. It will be sold in Capcom's online store — just like the recent Monster Hunter cases.
We're keen to get our hands on one of these, but what about you? Does this peace offering make up for the lack of a new Mega Man title?
[source capcom-unity.com]