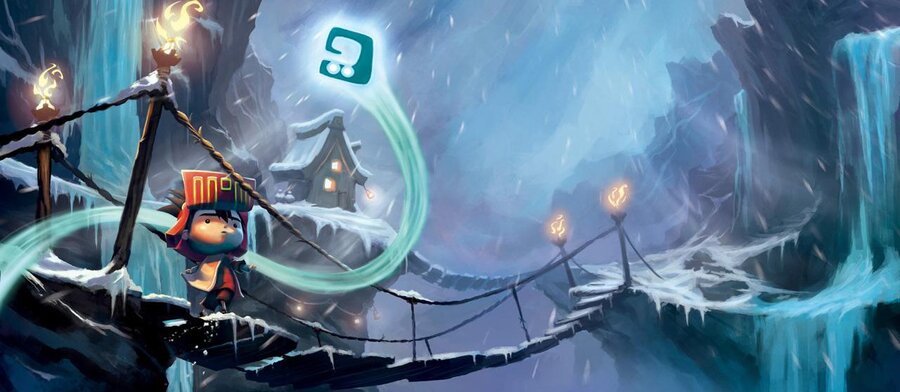 Frontier currently has a couple of games in development. First up there's Elite: Dangerous, which is coming to PC and Mac after amassing over $1.5 million in a Kickstarter campaign, and then there's Coaster Crazy Deluxe, which will soon be available on Wii U via the eShop.
Of course, Frontier has made games on Nintendo platforms before and is the studio behind the popular LostWinds titles on WiiWare. In an interview with Game Reactor, chief operating officer at Frontier David Walsh said the developer would "very much like to do another game" in the LostWinds series:
Obviously we all love LostWinds at Frontier and we would very much like to do another franchise, we're very much thinking about how we can move the franchise forward because we think it deserves a much grander and a more epic scale of setting because there's so many more stories to tell from that world. We're all very enthusiastic about it and we would very much like to do another game in the franchise.
Coaster Crazy Deluxe is in fact an adaptation of Frontier's popular mobile game, and Walsh said the video game market is changing and developers should look at releasing titles on both consoles and mobiles as the hardware is close to being the same:
The distinction between mobile and console is very blurred now because the mobile device performance is increasing every year very quickly, and I think it's got to the stage even now really when you need to stop thinking of segmenting the market as a mobile market and a console market because both things are basically the same hardware platform.
Frontier uses its in-house Cobra game engine, which it says has the capability to run on consoles and mobiles with no performance issues.
[Cobra] is ported across all different platforms so we use exactly the same game engine on an Xbox 360 or a Wii U as we would on an iPhone or some other device.

We really want to deliver console quality on mobiles - and actually also the reverse is true, a mobile game shouldn't be any less of an experience than a console game and equally a console game can have the same enjoyable, easy to play, pick up and play parameters as a mobile game.
What are your thoughts on all this? Would you like to see LostWinds make a return? Let us know in the comment section below.
[source gamereactor.es]