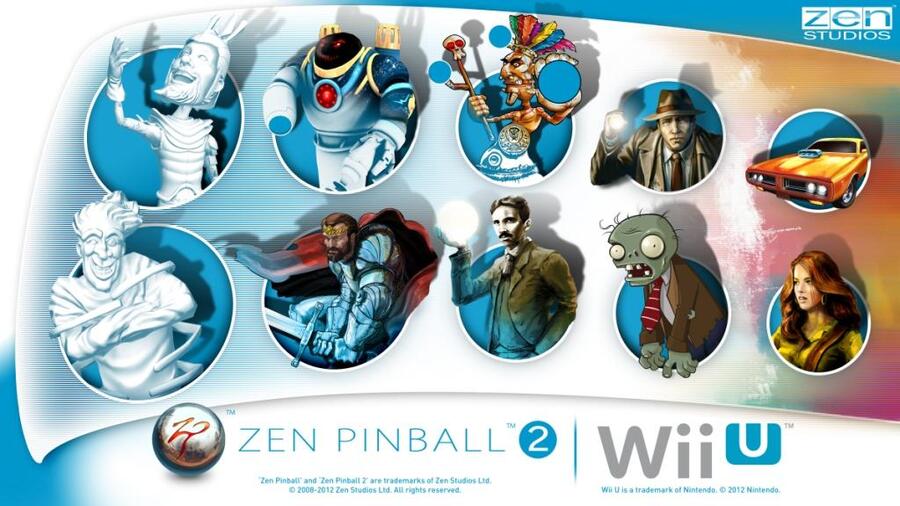 Every week with Nintendo Download updates for both North America and Europe, there are games that are eagerly awaited and seem to be perpetually missing. It can be frustrating, but one wait being endured by North American Wii U owners is almost at an end — Zen Studios has confirmed that Zen Pinball 2 will arrive on the Wii U eShop on 21st March.
The content will be the same as the European release, detailed below:
Zen Classic Pack featuring Tesla, El Dorado, V12 and Shaman
Marvel Pinball featuring Spider-Man, Wolverine, Blade and Iron Man
Marvel Pinball: Avengers Chronicles featuring Marvel's The Avengers, Infinity Gauntlet, World War Hulk, and Fear Itself
Marvel Pinball: Vengeance and Virtue featuring X-Men, Thor, Ghost Rider and Moon Knight
Individual DLC Tables: Excalibur, Earth Defense, Sorcerer's Lair, Paranormal, Mars, Epic Quest, Plants vs. Zombies, Fantastic Four, Captain America and Civil War
There'll be free trials available of all tables — the app itself is a free download — while the packs will be $10; individual tables will set you back $3 each.
No news on the recent Star Wars tables for Wii U yet, unfortunately, but this is one "is it ever coming out!" game to take off the list in North America.
So, just how relieved are you, and do you plan to pick this up?
Thanks to Tech101 for the tip.
[source blog.zenstudios.com]