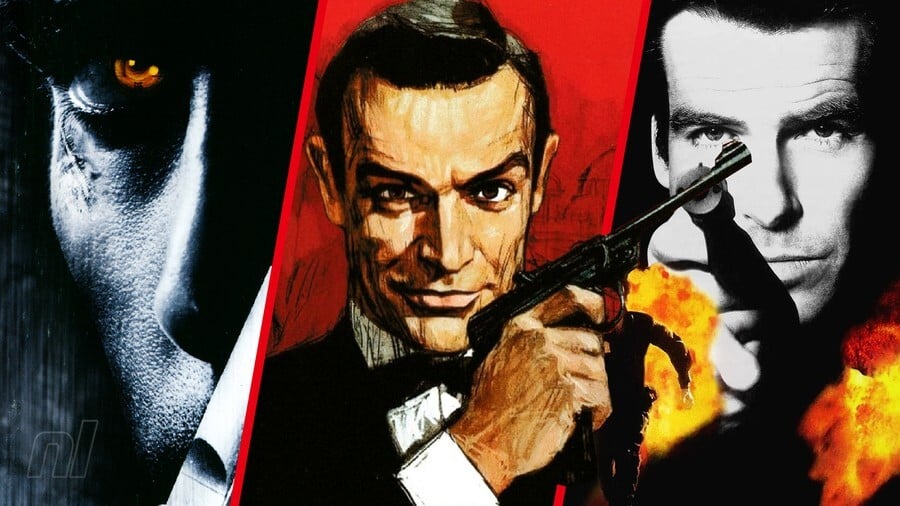 With long-running rumours of a GoldenEye 007 re-release coming soon (pah, 'soon' my Aston!), we've once again been thinking about Rare's seminal N64 shooter. Mention 'James Bond' and 'games' in the same sentence and gamers of a certain age will get a faraway look in their (golden)eye as they recall crawling through vents into the gents in Facility or taking out security cameras with a PP7 in the Severnaya Bunker. Good times.
However, the games that carry the name of the world's least secret agent have been many and varied, with winners like Everything or Nothing, the underrated World is Not Enough, and a bunch more appearing on Nintendo consoles. 007 might have been quiet for a while — since 2012's 007 Legends, in fact — but we count 20 James Bond games released for Nintendo platforms over the years.
So while number 001 might be a foregone conclusion, we were very interested to hear about how the other games in Bond's past rank. Similar to our other reader-ranked polls, we asked you Nintendo Life readers to rate every James Bond title you've played from the list below.
Missed the 'voting' phase? No, you didn't. Remember: the order below is updated in real-time according to each game's corresponding User Rating in the Nintendo Life game database. Even as you read this, it's entirely possible to influence the ranking below! If you haven't rated your favourites yet, simply click the 'star' of the game you wish to rate below and assign a score right now.
So, holster that Walther for a moment, grab yourself a Martini, and let's check out the best (and worst) James Bond games on Nintendo systems...