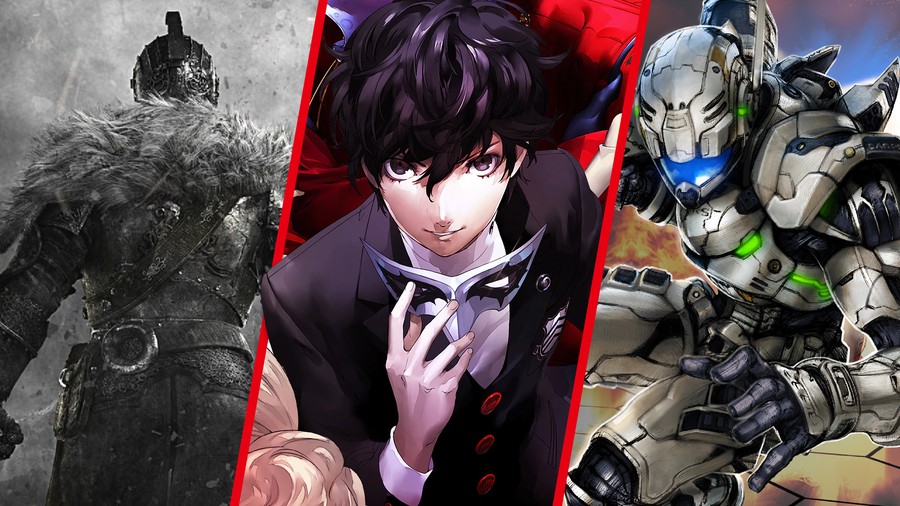 Over the holidays we're republishing some of our best features, interviews, opinion pieces and talking points from the previous 12 months from staff and contributors alike — articles that we feel represent our best of 2021. In them you'll find our usual mix of thoughtfulness, frivolity, retro expertise, gaming nostalgia, and — of course — enthusiasm for all things Nintendo. Enjoy!
---
Any longtime Nintendo fan knows that the company's third-party publishing partners can be fair-weather friends. Plenty of the industry's biggest franchises have been absent from Nintendo hardware for quite some time. In some cases, Nintendo's own bold decisions over cartridges and standard definition gaming have cost them key entries in series that were once synonymous with their brand.
But, thanks to the Switch's popularity, some of the most infamous games to skip Nintendo hardware have come home. Square's ambitious Final Fantasy VII was once too big to fit on an N64 cart, a factor in driving the longtime Nintendo partner to opt for optical disc media on Sony's PlayStation. The move apparently had Nintendo telling Square "never come back."
And yet, in 2019, Final Fantasy VII came to Nintendo hardware—and on a cartridge, no less! Soon enough, Grand Theft Auto III and Kingdom Hearts will be there, too; the latter not on a cartridge, but that's an article for another time.
Many popular games have skipped Nintendo hardware entirely, but here are eight of the most conspicuous absences in history—games that by all means we should be playing on our Switch right now.
---
Any other amazing games that never appeared around these parts? Let us know the games you wish had come to Nintendo consoles below.