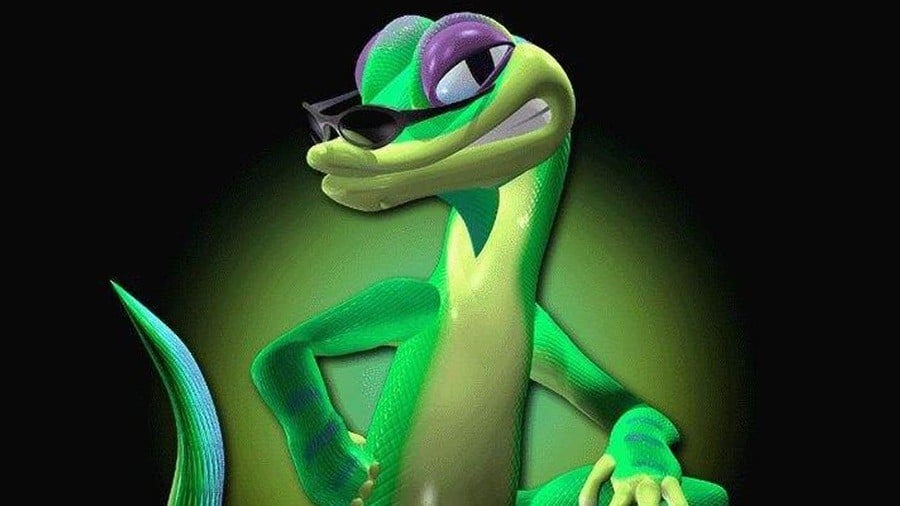 Update [Thu 24th Feb, 2022 15:55 GMT]: Square Enix has now filed a trademark for Gex in Japan:
---
Original Story [Fri 17th Dec, 2021 02:05 GMT]: Gex - one of the many forgotten video game mascots of the '90s - could potentially be making a comeback.
Following on from Square Enix announcing in 2015 that it would allow developers to create games based on older Eidos' IP as part of the 'Square Enix Collective' project, the company has now filed a trademark for 'Gex' in Europe (thanks, Gematsu).
@Gematsu - And Square Enix filed a trademark for Gex in Europe on December 15: https://euipo.europa.eu/eSearch/#details/trademarks/018622048
While this might not necessarily mean anything, the fact it's gone to this much effort for Gex has some fans of the anthropomorphic gecko convinced something is going to happen in the near future:
"I'd say 'this means nothing' but Gex is SO irrelevant currently that this HAS to mean SOMETHING"
The Gex games were originally developed by Crystal Dynamics - the team known in more recent times for its work on Marvel's Avengers. If you were a Nintendo gamer back in the '90s, you should at least have some memories running about as Gex on the N64 or Game Boy Color.
Would you be interested in seeing Gex make a return? Tell us down below.
[source euipo.europa.eu, via twitter.com]