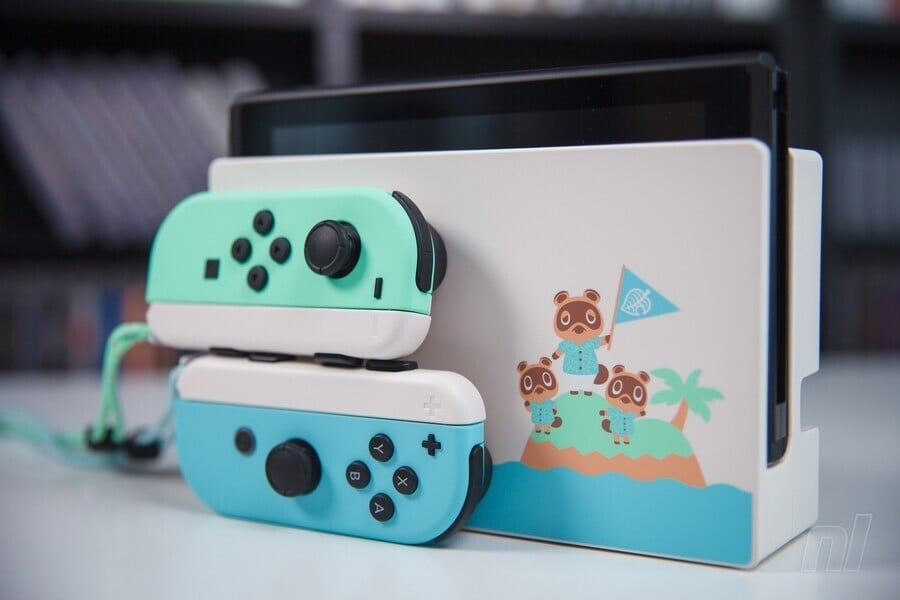 Missed out on the glorious Animal Crossing Nintendo Switch? Well, it looks like you might be in luck.
Nintendo Australia has announced that a new shipment of the special console is coming later this month, arriving at "selected retailers" on 26th November. Stock has only been confirmed for Australia/New Zealand so far, but similar restocks in the past, also initially announced by Nintendo Australia, did make their way to other territories too.
As you'll no doubt have seen if you've had your eye on one for a while, the Animal Crossing edition Switch features a special white dock boasting artwork of the Nooks, a unique Joy-Con pairing of pastel blue and green, as well as a specially designed console with Animal Crossing-inspired art on the back. If only we could justify buying another Switch...
Incidentally, if you've been enjoying Animal Crossing: New Horizons' recent major update and Happy Home Paradise DLC, you might want to check out our exhaustive collection of guides, walkthroughs and tips designed to help you get the most out of your island life. If you don't want to miss out on any of the exciting new additions, we have you covered.
Are you hoping to grab one of these special edition Switch consoles if they appear in your region? Let us know in the comments.