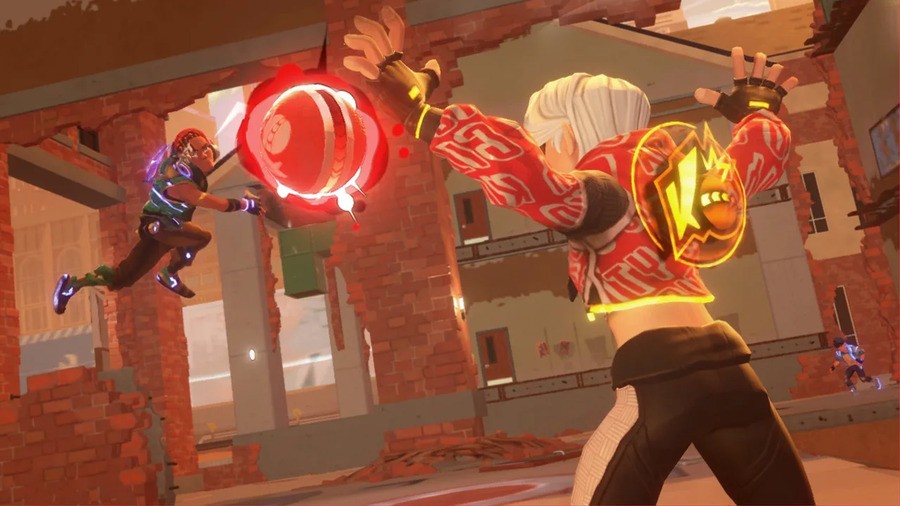 EA and Velan Studios have shared a tease of things to come in Knockout City, the multiplayer dodgeball game that smashed its way onto Switch back in May.
The biggest news is that starting on 27th July, the game will be thrown into its second season. The new season brings with it a new map, a new Special Ball, three Special Events, new Season Contracts, five new Playlists, and the introduction of a new Daily Login Bonus. You can see it all for yourself below:
If you're yet to give Knockout City a go, we certainly recommend that you do. We gave it a very strong 9/10 score in our review, calling it an "absolute blast":
"Knockout City is an absolute blast, a colourful arcade sports game that's easy to jump into for newbies with plenty of depth and strategy for crews looking to become the ultimate dodgeball champions. With four modes and five stages currently on offer, tons of unlockable cosmetics, daily challenges and cross-play/cross-progression included from the get-go, this one has hit the ground running and there's absolutely no reason not to jump into the free trial and see how you fare."
Have you played it? How have you been getting on with it? Make sure to let us know if you're excited for the new season in the comments below.