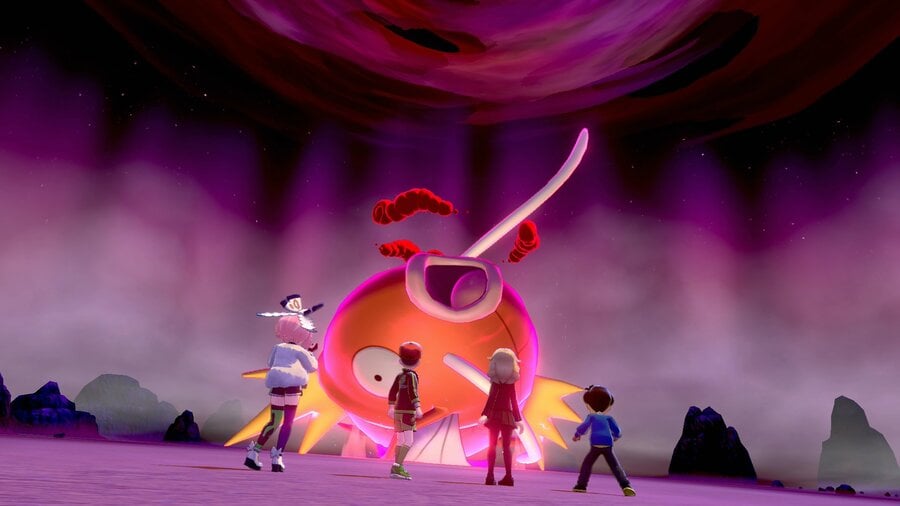 Ah, April Fools, the day of pranks, jokes, and never-ending stress for journalists trying to make sense of fake nonsense from official sources. Woe is us.
Getting into the spirit of things, though, Pokémon Sword and Shield has added a little surprise for players today that'll no doubt have some poor souls tearing their hair out. Yes, special Magikarp that can't be caught have been added into the game for one day only (and we're being deadly serious).
As reported by Serebii, these frustrating fishy foes have been included in an 'Extra Event', essentially serving as the current Wild Area Event. You'll spot one immediately if you hop into the game, as they are currently the only Pokémon appearing in Raids, no matter which Wild Area location you head to.
Nice work, Game Freak. Raids will return to normal tomorrow (hopefully).
[source serebii.net]