As the top Steam review of town-building toy Townscaper says, "bloop bloop game make depression go away".
Indie developer Oskar Stålberg first made Townscaper as an experimental thing, which he showed off on his Twitter as he added new features. Its instantly likeable style and the clever design made it a hit, gaining Stålberg over 90,000 followers as he shared progress. Eventually, with the help of Raw Fury, he brought the game to Steam, where it has almost 8,000 user reviews and an "overwhelmingly positive" rating despite being in Early Access still.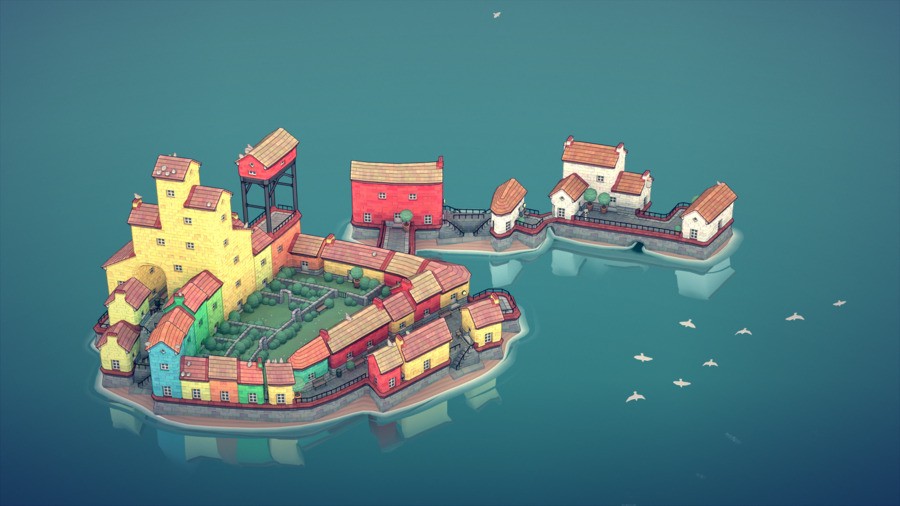 So, perhaps you can understand our excitement to find out that the joyfully peaceful little toybox is coming to Switch in Summer 2021. Raw Fury says that the game has "no goals or story beyond what you make yourself - just lots of building and beauty" - which sounds right up our street. In fact, we're looking forward to building that street.
You can see the towns that other people have made with the #Townscaper tag on Twitter, if you fancy some inspiration ahead of the release.
Are you into bloop bloop game? Do you want to make your depression go away? Same. Talk to us about it in the comments!
[source youtu.be]