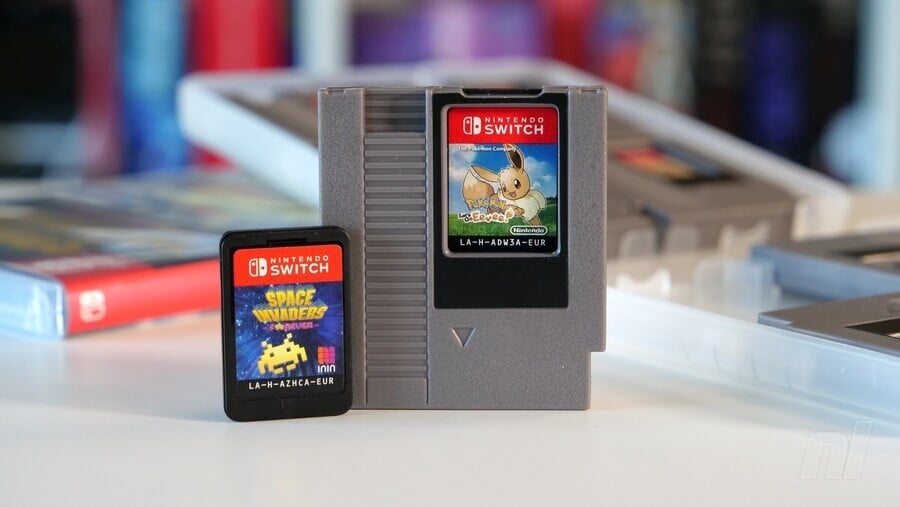 We're not sure about you, but it's our personal opinion here at Nintendo Life that those teeny, tiny (and tasty?) Switch game cards are frustratingly easy to misplace. We might just be very accident-prone or absent-minded (or both), but we've spent many an hour scrabbling around the house trying to find a game that has fallen out of our Switch carry case – usually when we're just about to leave for work.
Thankfully, there's a solution to this weirdly specific problem, and it comes in the form of tiny NES-shaped Switch game card holders. Produced by Retro Fighters, these little plastic cases allow you to store your games in style, and they even have a little sping-loading mechanism, just like the Switch's cartridge slot does – a little push down on the top of the game card, and it pops right up out of the case. Neat!
You get 8 cases in each pack, as well as a transparent carry case to hold them all. We have to say, we're utterly smitten with these and hope to see other variants in the future – Game Boy or SNES ones specifically.
Thanks to Games Connection for supplying Retro 85 NES cartridge game cases used in this feature.