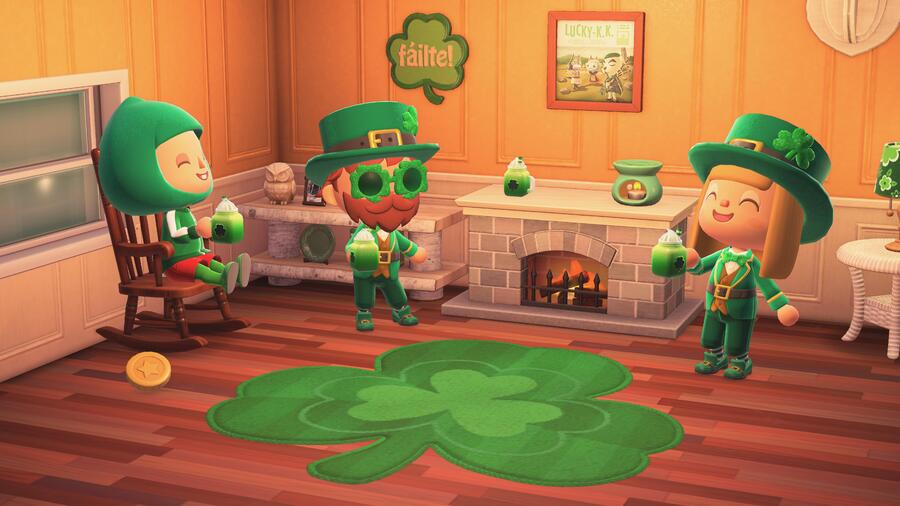 Nintendo's official Animal Crossing Twitter account recently sent out a tweet about the next in-game event for New Horizons.
While the majority of responses were about Shamrock Day, a number of followers have noticed the screenshot attached to this tweet is a much higher resolution than the other ones posted by the same account.
According to a post over on Reddit, the screenshots on this social account are normally 1080p and this particular one was a "ridiculously" high resolution. Many users on Twitter are asking why the image is in "4K", but as noted by one individual in the same thread, the "real" image is actually 5760x3240:
"That's not even a direct link. Here is the real direct image link. 5760x3240"
Software developer and gaming enthusiast LuigiBlood further notes how the image is "bigger than 4K" and is "probably" just an "internal version of the game" running on PC or something...
Many followers of Isabelle's account have also been looking at older Nintendo screenshots and yeah, it seems this isn't the first time the company has released a higher-resolution image (as you can see above). It did the same thing for The Legend of Zelda: Breath of the Wild a number of years ago, as well as previous Zelda titles.
Of course, all this speculation has been driven by rumours of a new Nintendo Switch over the past week featuring 4K support. So, what do you make of this higher res Animal Crossing photo? Leave your thoughts down below.
[source twitter.com, via reddit.com]