Numskull Games has established itself as an Indie publisher over recent years, with a particular emphasis on physical retail and special editions. Based in the UK, however, it's often partnered with other companies for selling its wares in North America.
It's now formalised this, announcing a partnership with the powerhouse Limited Run Games to distribute its titles and special editions in North America. This'll start with Battle Axe in late April, with a standard edition and Badge Edition.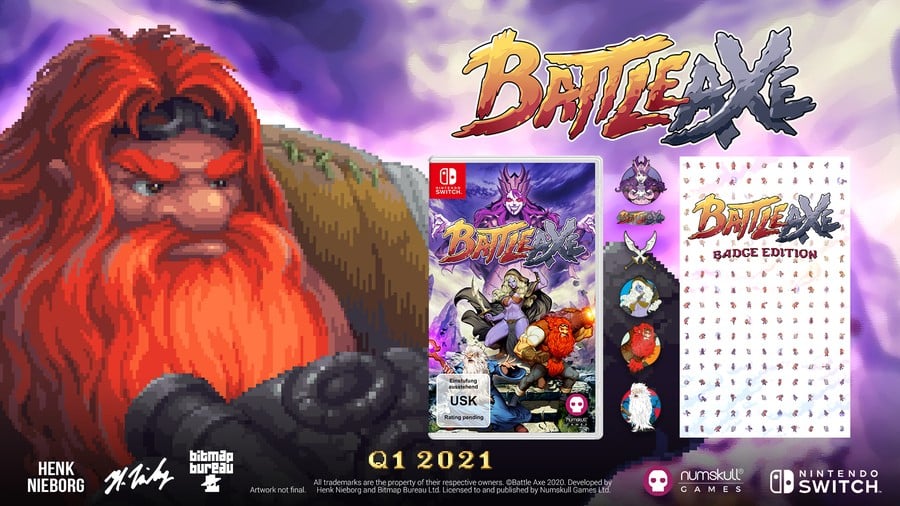 Battle Axe is a retro-inspired hack-n'-slash that originally had a successful Kickstarter campaign before being picked up for publishing by Numskull Games; no doubt a full trailer will emerge soon, but in the meantime some gameplay is below.
Are you a regular on Limited Run Games? If so, the selection on offer will only grow from this latest partnership.