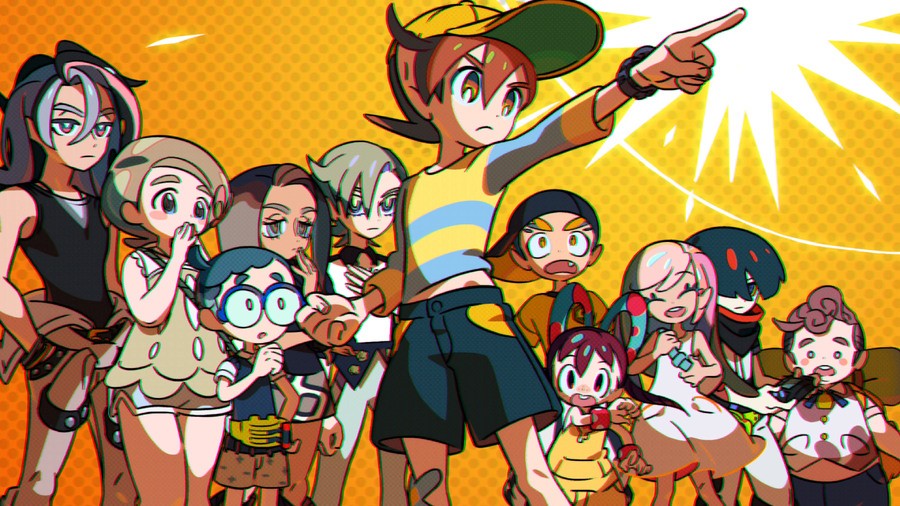 If you're into the brutal teen-murdering, teddy bear creepiness of Danganronpa, then you'll be happy to hear that Tookyo Games - a studio that boasts members of the Danganronpa and Zero Escape teams - is bringing World's End Club, the game they previously teased on Apple Arcade, to the Switch.
Here's what Nintendo had to say about it:
"You and 11 others, known as the Go-Getters Club, set off on a captivating journey across Japan, and experience an adventure that blends side-scrolling action with a suspenseful narrative.

As you make your way back home to Tokyo, you'll alternate between working solo and teaming up with the group to overcome challenges and monsters that stand in your way."
According to the game's wiki, World's End Club will combine action-puzzle gameplay and adventure modes, with full voice acting, a 20-hour story, and a mysterious clown that challenges the group of children to a "Game of Fate".
Safe to say, with this group of creators, this game is going to be creepy, weird, and probably contain a lot of murder. We can't wait.
The game will come out on Switch on the 28th May.
Are you thrilled to get your hands on another "killing game", or do you just want a new Danganronpa and Zero Escape game? Let us know in the comments.