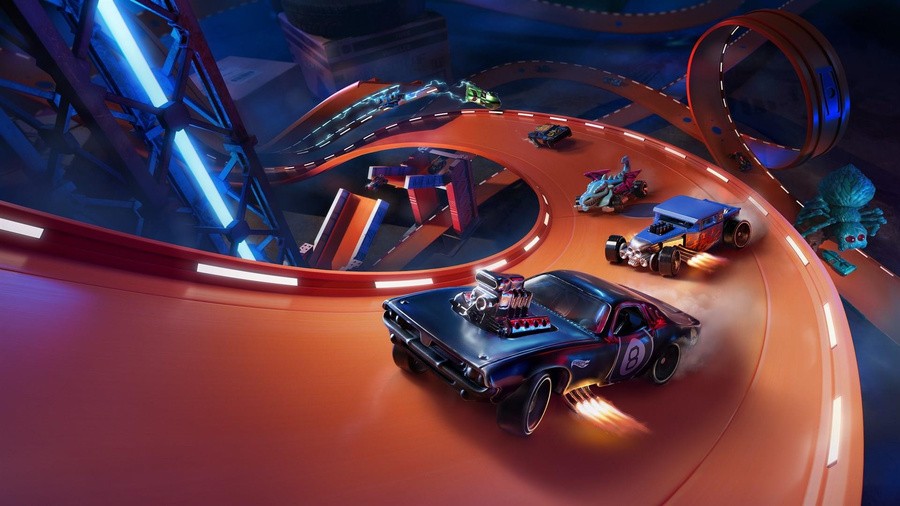 Earlier this month, an Xbox Store listing revealed a new Hot Wheels game was on the way. It's apparently coming to Microsoft's platform on 29th September under the name of Hot Wheels Unleashed.
A new teaser from the official Hot Wheels Twitter account tagging the official Nintendo one seemingly confirms this game is also on the way to the Switch. There's a Hot Wheels countdown teaser website up and it appears to share the same graphic as the previously leaked image (see above).
According to the listing (via Pure Xbox), the game is developed by Milestone (the team that worked on Ride) and will feature both online and offline multiplayer as well as a course creator. Here's part of an archived description:
"Unleash your creativity with the most exciting track editor ever! Build your track by taking advantage of what surrounds you, and create amazing layouts inside and outside the race course. Bend and stretch the iconic 'orange piece,' add loops, special boosters, obstacles and special elements to make an incredible amusement park for your races."
Would you be interested in a Hot Wheels-themed racing on the Nintendo Switch? Tell us in the comments.
[source twitter.com]