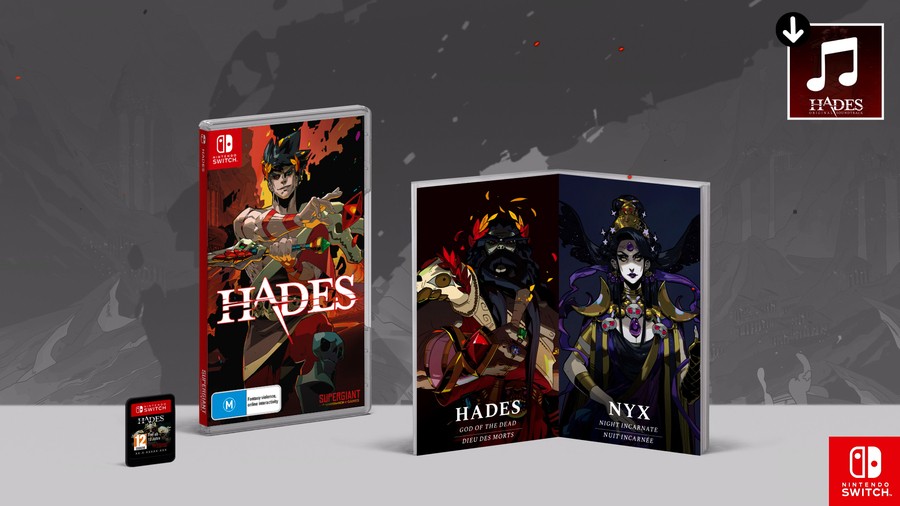 Update: 23rd Feb 2021 - UK pre-orders are open now.
---
Well, we were hoping for Zagreus in Smash, but we can settle for Zagreus on our shelf instead.
The GOTY of many, Hades, is getting a physical release, which comes with a download code for the fantastic Darren Korb soundtrack and a big book of game art.
The box for Supergiant's massive hit roguelite features the key art with Zagreus and his Stygian Blade, and the game card looks like it's the three skulls that tell you how you Zag died after you reach a certain point in the game.
The physical edition will release on March 19th, so just a few more weeks to wait!