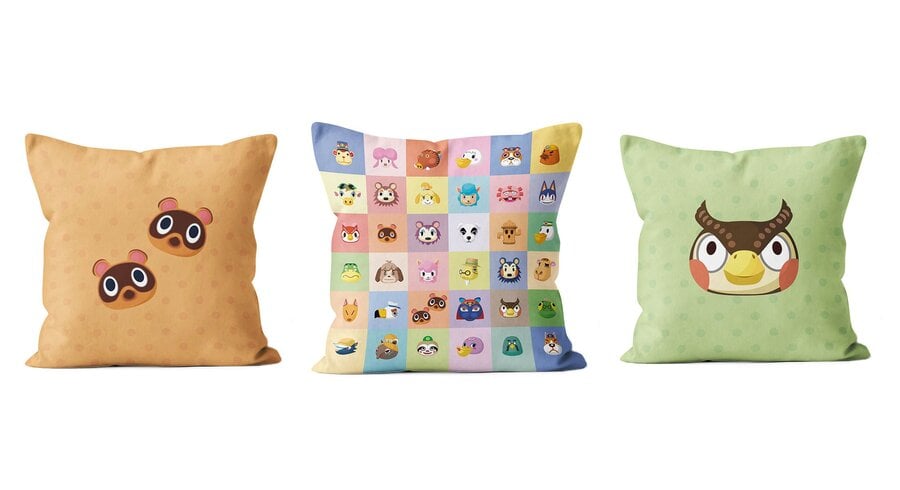 T'is the time of the season for loving (as The Zombies would say). Yes, Valentine's Day is looming and now's the time to pick up something sweet for that special person in your life, even if that special someone is you. Hey, we all need a little pick-me-up this time of year, right? Especially after the last twelve months...
With that in mind, the Official Nintendo UK Store has an offer going right now (until midnight on 14th February) that let's you get a lovely 25% off selected Animal Crossing: New Horizons merch. This includes a whole bunch of lifestyle items from the Animal Crossing Pastel Collection (AC-emblazoned mugs, flasks, cushions, clothing, tote bags, and even a couple of jigsaw puzzles that have somehow escaped our notice until now) and even a bunch of Switch accessories. You can also use a promo code for an extra 14% off discounted items, apparently!
And that's not all! (Always wanted to write that!) If you order any one of the Animal Crossing Switch Lite + Nintendo Switch Online hardware bundles below, you'll also be eligible to receive two free gifts. You can't say fairer than that! See below for more details.
So, if you're looking for a Nintendo-themed Valentine's Day treat, look no further! Well, look a bit further — just scroll down a bit...
Animal Crossing Merchandise
Adorn your home with these subtle, stylish Animal Crossing-themed items, as endorsed by Nook's Cranny and the Nooklingtons chain. Use promo code 'BEMINE' for an extra 14% off discounted items!
Animal Crossing Switch Console Bundles
Until midnight on 14th February (when hopefully you'll be rather busy, no? — best get your order in well in advance!), you'll receive a free set of Animal Crossing: New Horizons pins, plus your choice of a tote bag or water bottle from the Animal Crossing: New Horizons Pastel Collection! Good, eh?
Let us know below if you'll be aiming Cupid's arrow at any of these offers, and make sure you keep your loved ones close this Valentine's Day (as close as permitted while also following local rules and guidelines, of course!).