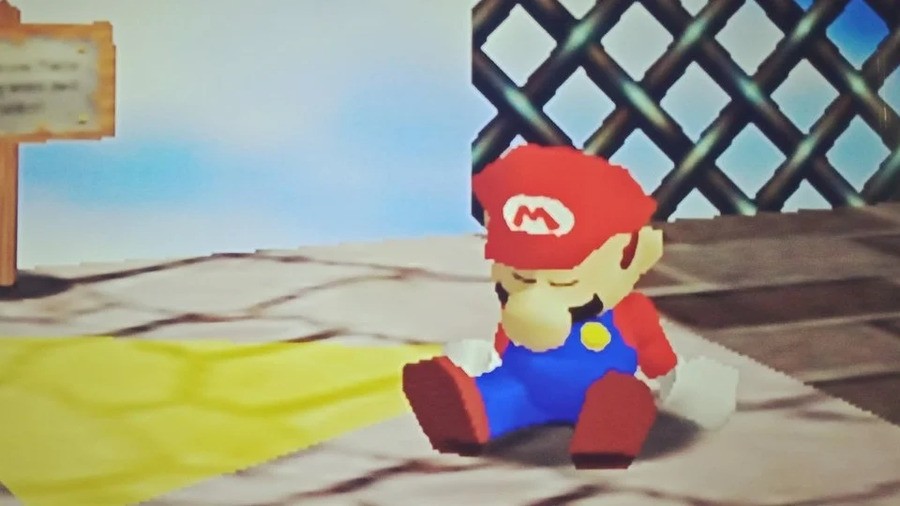 Awesome Games Done Quick, the charity fundraising speedrun tournament held at the start of every year, is ending on Sunday, January 10th with an all-dungeon run of Ocarina of Time. Before then, however, you can tune in to watch speedruns of Luigi's Mansion, Majora's Mask, Super Mario Sunshine - and a completely blindfolded run of Super Mario 64.
It won't be the first time that someone's done a blindfolded speedrun of a game at AGDQ. In 2019, a fantastic blind run of the Wii Punch-Out!! was based entirely on the noises the game made, and in 2020 it got even more impressive with a two-player, one-controller blindfolded speedrun of the original Punch-Out!!
This year, we won't get a Punch-Out!! speedrun, but instead we have a 16-star run of Super Mario 64 by Bubzia, who specialises in blindfolded speedruns on his YouTube channel. The stream will take place at 12:43am on Saturday, January 9th, and is estimated to take around 55 minutes in total - the speedrunners usually take a little less time than the estimates, though. You can watch the stream on their Twitch page.
Check out the full schedule on the GDQ website, and don't forget to donate to the chosen AGDQ charity, the Prevent Cancer Foundation!
Have you been tuning in to AGDQ? What's been your favourite speedrun so far? We watched the Hades one to take notes, and the only notes we managed to get were "wow, we're really bad at Hades." Ah well. Chat to us in the comments!
[source gamesdonequick.com]