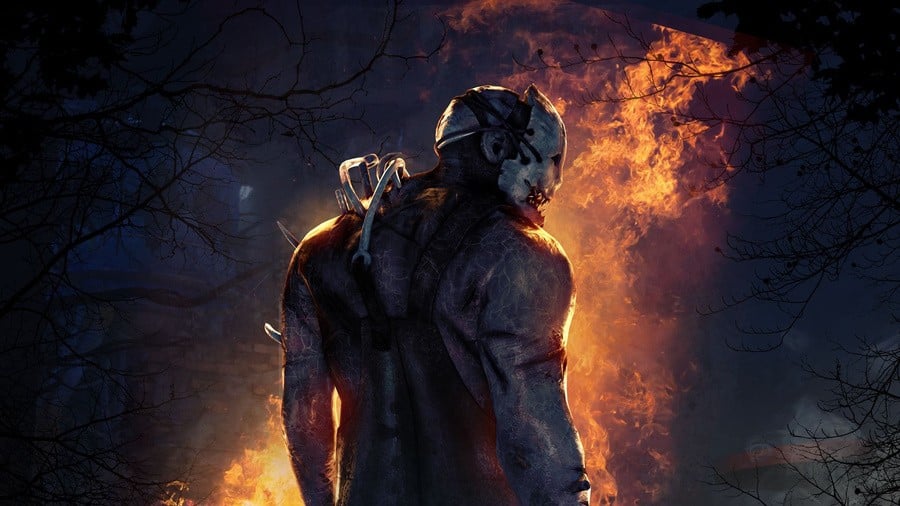 Dead By Daylight's been a hit amongst players these last few years. We had issues with the Switch port – awarding it 6/10 stars – but this multiplayer horror game still offers plenty of fun with friends. With over 25 million players signing up, Behaviour Interactive has now revealed a colourblind mode is on the way – though we wish it was arriving under better circumstances.
Accessibility campaigners have requested this option for years, and this recent incident is regarding the Version 4.5.0 update. It hasn't gone live yet, but it'll make several changes to the HUD, which fans have criticised for being difficult to read if you're colourblind.
Soon after, one of Behaviour Interactive's game designers, Ethan "Almo" Larson, was then caught on stream making provocative comments about the request:
It's getting really boring just blabbing about colorblind mode all the time, we've heard it a million times, we know. Continuing to, to badger us about it isn't going to change anything. If it gets done it'll get done when we'll, when we have time to do it, or if somebody decides that it's something should- that should be done. Ya know. We, we know that a lot of players want it, we know it's not a small number. We get it.
Needless to say, this stance has widely criticized. It drew comment from Steven Spohn, COO of Able Gamers and a well-known figure in gaming's accessibility debate, which led to a formal apology by Behaviour Interactive. At the same time, they quickly announced that a colourblind mode was in fact being worked on, also commenting "While these are not the circumstances we would have liked to announce this, we feel the time is right".
Within this statement, Behaviour Interactive also revealed it would initially offer support for three different types of colourblindness, citing deuteranope (can't perceive green light) tritanope (blue light) and protanope (red light). A release date isn't confirmed for this update yet, other than it'll be coming soon. All we know is that it won't be part of Version 4.5.0.
We're always pleased to see new accessibility options being added for players. Among Us notably added support for colourblind players before its Switch launch, and accessory manufacturer Hori revealed an accessibility controller back in November. Allowing more options for disabled gamers to join in is great, but it's deeply regrettable that the news had to come about in this fashion.
Are you still playing Dead By Daylight? Are there other games you're hoping get further accessibility options? Please let us know respectfully down below.
[source polygon.com]