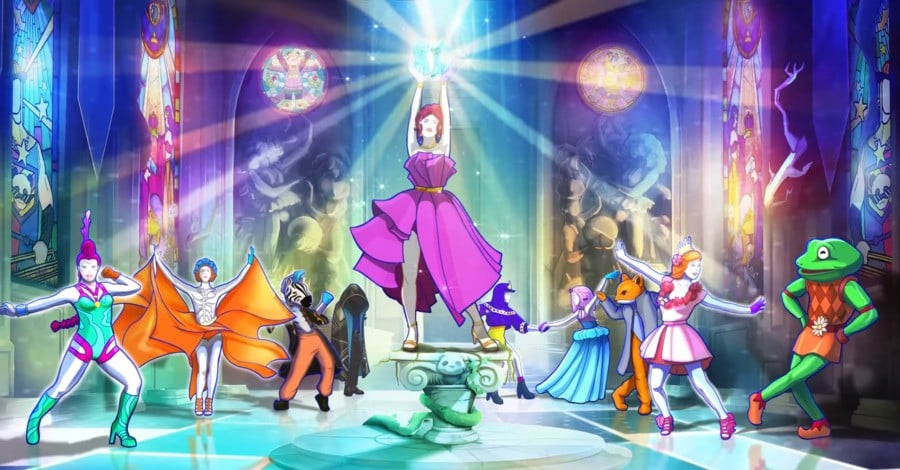 Just Dance 2021's first season of new content is a fairytale-themed collection of songs and dances entitled 'Once Upon A Dance', and even players who aren't subscribed to the Just Dance Unlimited service will be able to pick up a couple of freebies.
For a one-week period between December 17th and December 24th, "Love Is All" by The Sunlight Shakers and ABBA's "Dancing Queen" will be available to all for free. After that, both will be added to the catalogue of songs in the Unlimited library (how did they not already have Dancing Queen?).
On December 24th, "The Fox (What Does The Fox Say)" will also be added to the Unlimited library, bringing us all that seasonal fox-related dance music we've all been craving. It's what Jesus would have wanted, probably.
Part Two of Season One begins on January 14th, with "Born To Be Wild" by Steppenwolf, followed by "Only You (And You Alone)" by Love Letter on the 21st, and "Burn" by Ellie Goulding on the 28th.
The Season One trailer also mentions new playlists, tournaments, and happy hours, and will run until February 4th. Expect more content to be announced over the coming weeks, as the trailer features teases of dancers that don't appear in the officially announced songs, as pictured above.
To recap:
PART ONE (songs in bold are free for all until December 24th)
December 17th: Love Is All - Sunlight Shakers
Dancing Queen - ABBA
December 24th: The Fox (What Does The Fox Say) - Ylvis
PART TWO
January 14th: Born To Be Wild - Steppenwolf
January 21st: Only You (And You Alone) - Love Letter
January 28th: Burn - Ellie Goulding
[source youtube.com]