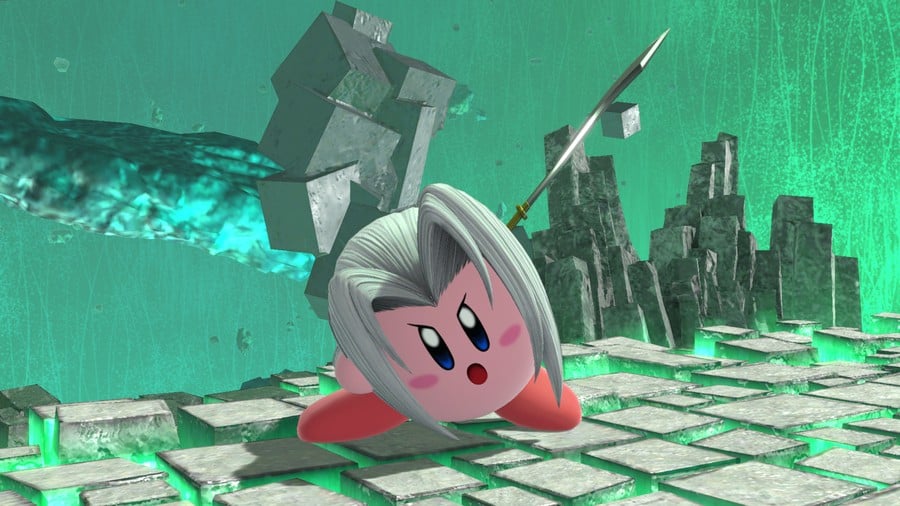 A new update has been released for Super Smash Bros. Ultimate and you know what that means, right?
It's time to see what the pink puffball Kirby looks like when he uses his copy ability on the latest DLC fighter, Final Fantasy VII's Sephiroth. Here's a full round-up of each screenshot Nintendo has shared so far.
Of course, if this is not enough, you can always boot up the game yourself to get a closer look. Enjoy!
Is this what you were expecting Kirby to look like as Sephiroth? Leave a comment down below and be sure to check out our full gallery of Kirby Smash transformations if you're interested to see the little guy in other guises.
[source twitter.com]