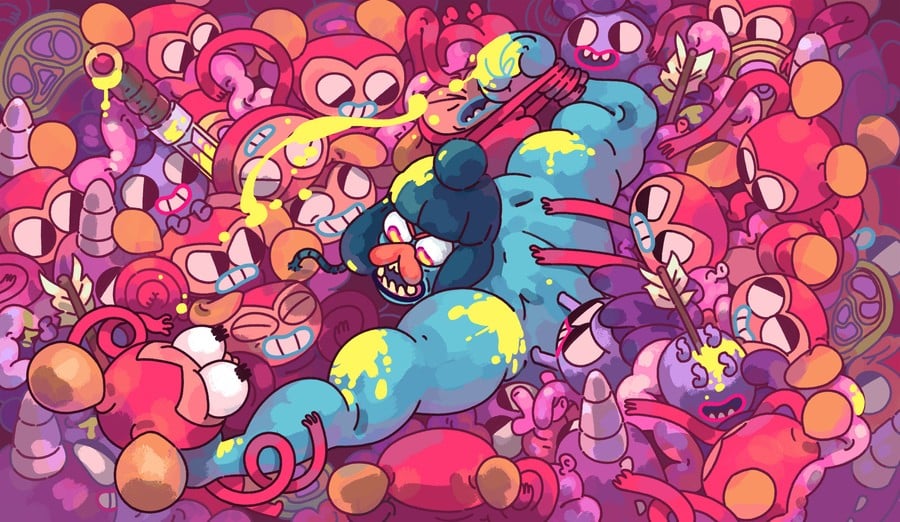 Capybara Games' RPG puzzler Grindstone hits the Switch eShop later today as a console launch exclusive.
Formerly an Apple Arcade exclusive, Grindstone which mixes fantasy adventure with puzzling solving to create an interesting fusion which isn't entirely dissimilar to the classic Nintendo DS outing Might & Magic: Clash of Heroes – which also happens to be a Capybara game.
Here's some PR:
Grindstone Mountain is overrun with vicious Creeps! Slay your way up its treacherous peak where fortune, glory (and death) awaits!

It'll take sharp puzzle skills and an even sharper blade to cleave your way through the swarms of bloodthirsty Creeps dwelling within Grindstone's dungeons. Battle bosses, loot resources, discover long-lost blueprints for powerful gear, all while cleaving the innards from your deadly foes! 150 levels of intense puzzle-battling madness!
A physical version of the game is also coming, thanks to iam8bit.