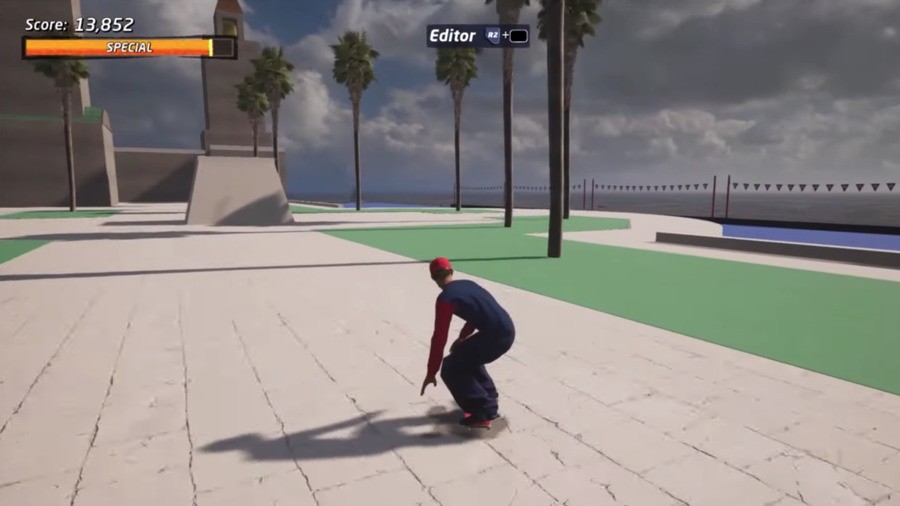 Well, here's a crossover we never thought we'd see.
Last month saw the release of both Super Mario 3D All-Stars on Switch and Tony Hawk's Pro Skater 1 + 2 on rival platforms, and both games proved to be pretty popular with gaming fans. One YouTube user has decided to blend the two, however, using Pro Skater's 'Create a Park' level editor to recreate some iconic locations from Mario's universe.
Both Bob-omb Battlefield, the very first course in Super Mario 64, and Super Mario Sunshine's Isle Delfino hub area have been given the Pro Skater treatment by IAN / Gunderstank_16, with all slopes, ramps, buildings and more intact. Naturally, they both come with some extra rails to skate along, and even though the games' colourful cast of characters are nowhere to be seen, both levels are instantly familiar.
Is this making you want to jump into a game of Tony Hawk? We suddenly find ourselves itching to pull off the very best tricks and flips we can muster while taking in the nostalgic Mario sights.
[source youtube.com, via nintendosoup.com]