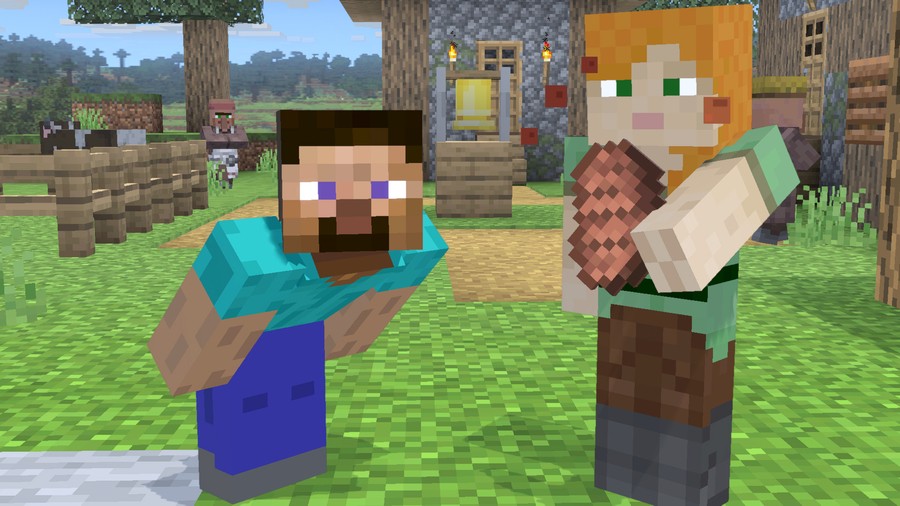 Following on from the surprise reveal not long ago, Steve, Alex, Zombie and Enderman from Minecraft are now all available in Super Smash Bros. Ultimate. This second character in the Fighters Pass 2 comes with a new stage known as Minecraft World and adds seven additional songs to the game.
If you have already purchased the second Fighters Pass, it's simply a matter of updating your copy of the game. Otherwise, you can purchase the character in a standalone pack for $5.99 / £5.39.
Minecraft's representatives have been made available alongside Version 9.0.0. This contains balance adjustments, fixes certain issues to improve the gameplay experience and also adds new Mii Fighter Outfits. Some of these costumes include Travis Touchdown and even the one and only Bomberman.
Have you tried out the new DLC fighter in Super Smash Bros. Ultimate yet? Leave a comment down below.