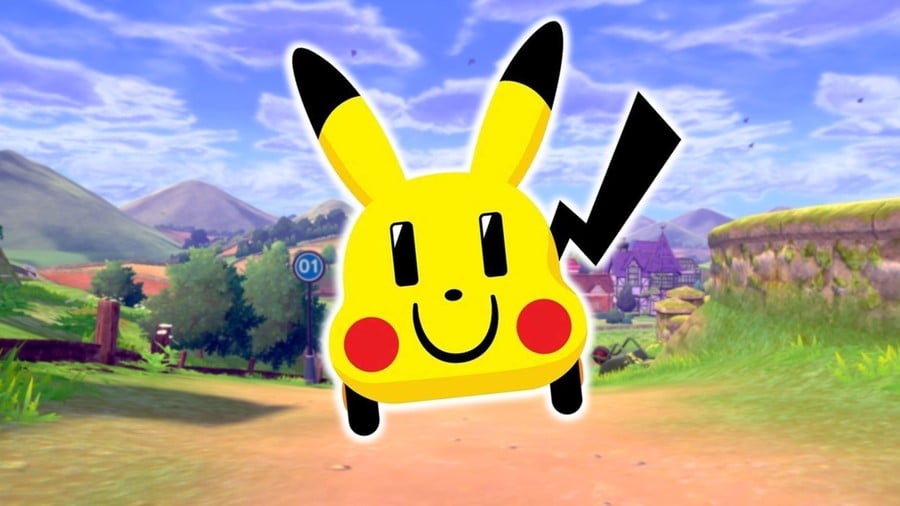 There are plenty of Pokémon to choose from these days but Pikachu remains the franchise mascot and the Pocket Monster of choice for a huge number of fans. The little electric rodent has adorned countless objects over the last two-and-a-half decades, from billboards to board games, anti-bacterial wipes to aircraft.
That the little guy should adorn a car is nothing new, but that he actually is the car is slightly more unusual. As reported by our friends over at Japanese Nintendo, Creatures Inc., Game Freak, and Nintendo recently applied for a new automobile-based Pokémon trademark: Pi!car!.
Originally filed on 13th August 2020, it apparently relates to a joint project between The Pokémon Company and Japanese car manufacturer Toyota for a compact little runner which emits no fumes (presumably running on electricity, unless all involved are totally missing a trick). The three applications, published yesterday in Japan, apparently use the 'vehicle' and 'education and entertainment' categories and cover both the name and the design of the Pikachu-based car.
Nintendo often applies for and renews trademarks, of course, and they don't necessarily mean there's a product releasing imminently (or, indeed, at all), but this one certainly has our imaginations firing on all cylinders. Just imagine an entire fleet of 800-odd electric Pokémon cars...
Pi!car!, eh? Probably snappier than Pikautomobile or Pikadillac. Reports that a trademark for a train called Pika!choo-choo! are entirely unfounded.
Let us know your best alternative names for this project in the comments below, and perhaps which other Pokémon do well in automobile form. We've got our money on Car-Car-Carmander...
[source japanesenintendo.com]