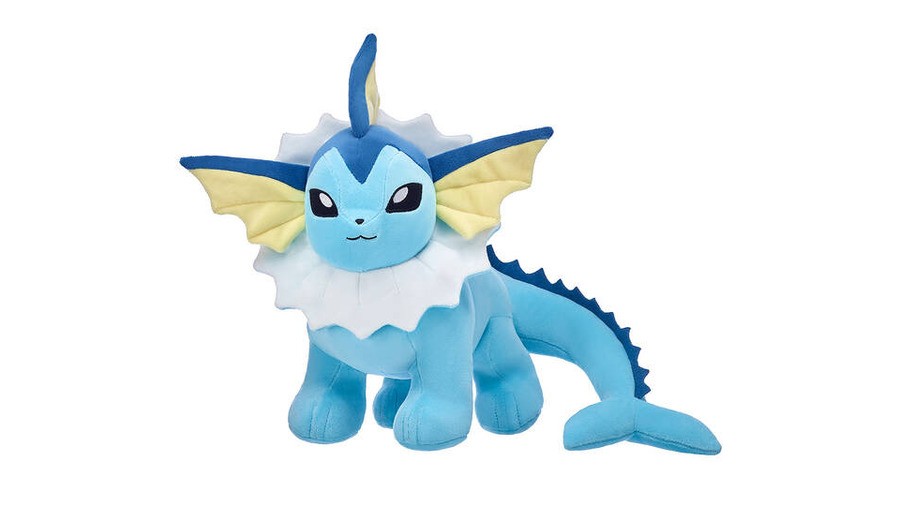 If you love cute and cuddly Pokémon plush, you can't go past the Build-A-Bear line. After releasing the shockingly cute Jolteon in May, the third Water-type Eevee evolution Vaporeon is now available.
Once again, the latest Build-A-Bear Pokémon is available from the online workshop in both the US and UK. It's also a bundle-only offer (stuffed and ready), and like the previous releases will set you back $64.00 / £49.50. This bundle comes with the plush, a Water-type cape, Poké Ball Sleeper and a sound chip.
If you would prefer a different Eevee evolution, depending on your region, there are other options available. In the UK you can still get all of the previously released evolutions along with the standard Eevee. Over on the US store, you can still get every single one but Flareon, which appears to have sold out.
Will you be adding Vaporeon to your Build-A-Bear collection? Comment down below.
[source twitter.com]