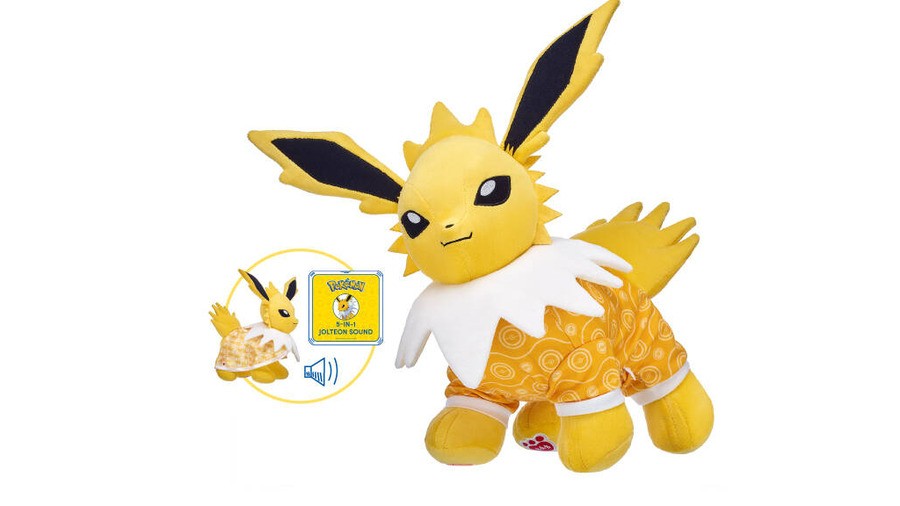 Following in the footsteps of Flareon, we now have the stunning – or should we say shocking – Jolteon. Yes, the latest cuddly creation from the talented folks at Build-A-Bear is a plush version of the electric Eevee evolution.
The latest addition to the Build-A-Bear Pokémon range is available on the online store in both the US and UK. It's a bundle-only offer (stuffed and ready) and will set you back $64.00 / £49.50. This bundle includes an electric-type cape, Poké Ball Sleeper, and a sound chip. Take a look below:
If Jolteon isn't your favourite evolution, Flareon is also still available as a bundle from the Workshop, and Vaporeon is apparently arriving in "late summer" 2020. There's also Eevee and plenty of other Pokémon to choose from.
Will you be adding Jolteon to your Build-A-Bear collection? Comment down below.
[source twitter.com]