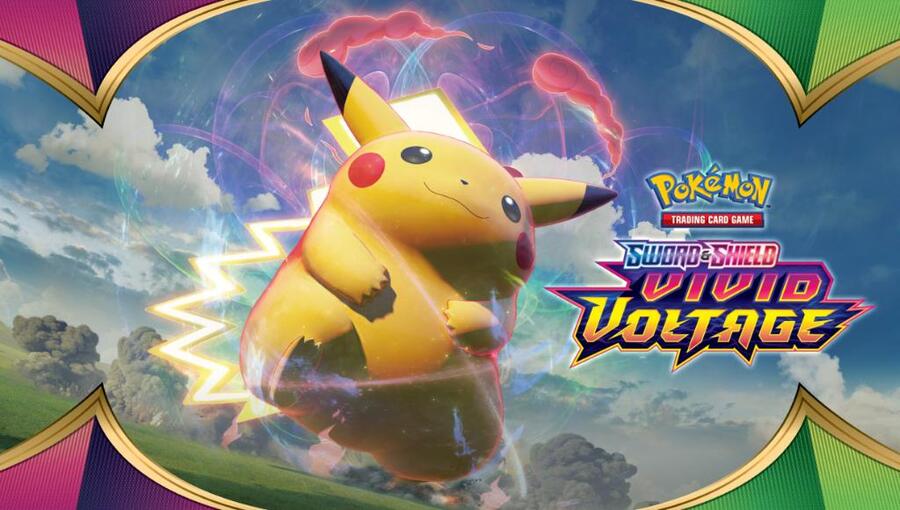 The Pokémon Company International has lifted the lid on the next Pokémon Trading Card Game expansion today. Introducing Pokémon Sword & Shield - Vivid Voltage.
This new set of cards is planned to launch worldwide on 13th November and introduces Mythical Pokémon Zarude to the Pokémon TCG for the first time. It also includes six new Pokémon VMAX, including Pikachu VMAX, Orbeetle VMAX, and Coalossal VMAX.
That's not all, as a new type of card called 'Amazing Pokémon' will also be introduced. These cards feature Legendary or Mythical Pokémon illustrated in vibrant colours and are made with foil and etched details. Here's a quick rundown of what to expect:
Discover new brilliance and maximum power in the Pokémon TCG: Sword & Shield—Vivid Voltage expansion. Even more Pokémon V are lining up to battle, including the newly discovered Mythical Pokémon Zarude! Unique new Amazing Pokémon burst onto the scene with a rainbow splash, alongside more Pokémon VMAX…including the splendour, the majesty, the delightful round wonder that is Gigantamax Pikachu! Put a little colour and a lot of spark into your deck or collection with the Sword & Shield—Vivid Voltage expansion!
- Over 185 cards
- 6 Amazing Pokémon
- Dozens of recently discovered Pokémon from the Galar region
- 11 powerful Pokémon V and 6 enormous Pokémon VMAX
- More than 15 Trainer cards and 4 new Special Energy cards
More than 185!? Collecting 'em all isn't easy, is it?
As well as enjoying the physical cards found in stores, you'll also be able to play with the complete expansion on Pokémon TCG Online when the expansion launches in November.
Do you collect Pokémon cards? Do you buy them just for a collection, or do you like to compete, too? Let us know in the comments.