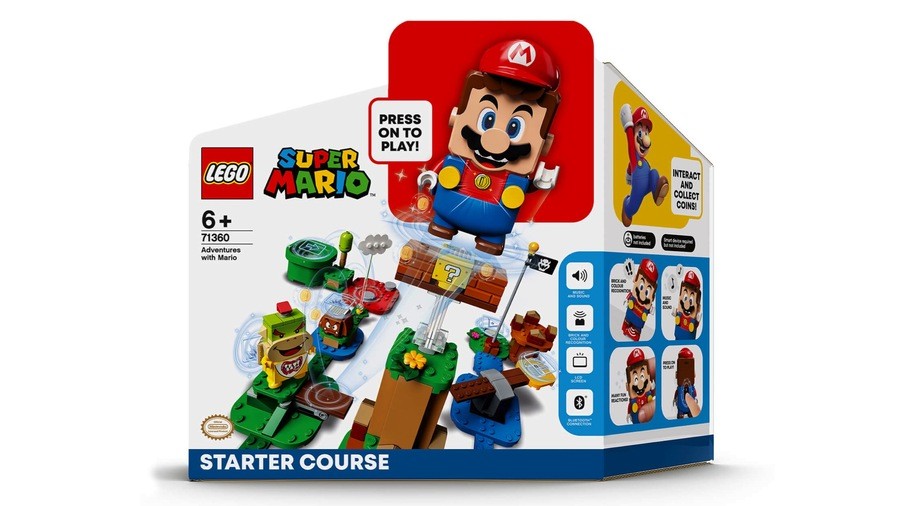 If you're wanting to get your hands on the LEGO Mario Starter Course, you'll be pleased to know that it has now popped up for pre-order at the Nintendo Official UK Store.
It's available at the RRP of £49.99, but also includes a free gift while stocks last. At the time of writing, any pre-orders you make will also come with a Super Mushroom Surprise Expansion Set at no extra cost. Wa-hoo!
Of course, the Starter Course is also available at the same price from other retailers. We've been gathering up lots of options for you across Europe and North America.
Earlier today, images of an unannounced LEGO NES console set leaked online. The set will reportedly work with the Mario figure in the Starter Course set, so it might be worth keeping an eye out for that, too.
Are you thinking of treating yourself to the LEGO Mario Starter Course? Let us know with a comment below.