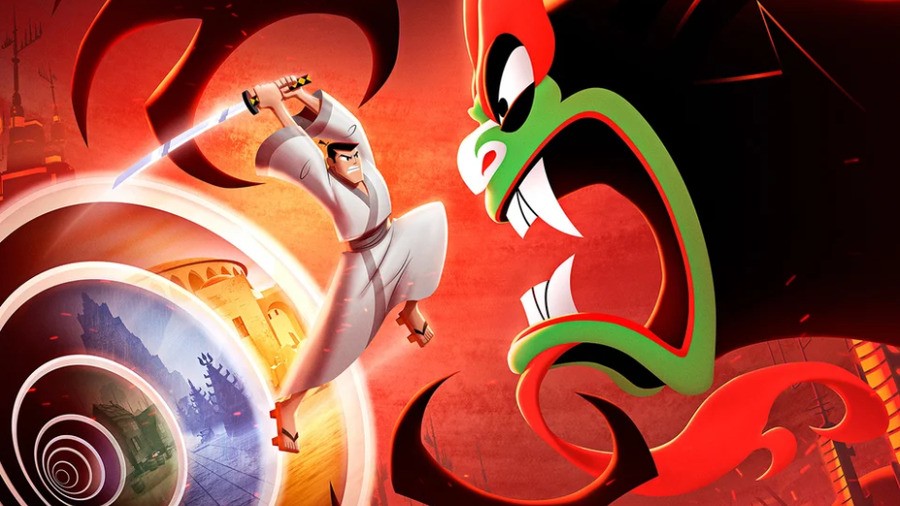 Earlier this year, we found out Samurai Jack would be making a comeback on the Nintendo Switch and multiple other platforms in a brand new video game published by Adult Swim Games and developed by Soleil Games.
Now, it's been confirmed Samurai Jack: Battle Through Time will officially arrive on all platforms on 21st August for the price of $39.99 (or your regional equivalent). As you might recall, the game is also receiving a physical release on the Switch and PlayStation 4, courtesy of Limited Run Games.
Here's the official release date trailer, along with some additional information:
Set immediately before Samurai Jack's ultimate confrontation with his arch-nemesis Aku, Samurai Jack: Battle Through Time is the great stoic hero's untold final adventure. Trapped by Aku in an alternate timeline, Samurai Jack must team up with his closest friends and allies against some of the series' most notorious villains to fulfill his destiny once and for all.
Samurai Jack: Battle Through Time is made for fans of Samurai Jack and action games alike, with classic combat and gameplay, stylized 3D art design, and the series' renowned blend of humor and drama. Slice and dice your enemies with over a dozen unique melee and ranged weapons, unlock new skills, combos and abilities, and traverse the fantastic world of the show to help Jack get home.
To find out more about this upcoming release, check out our previous story. Is this one you'll be adding to your Switch library? Comment down below.