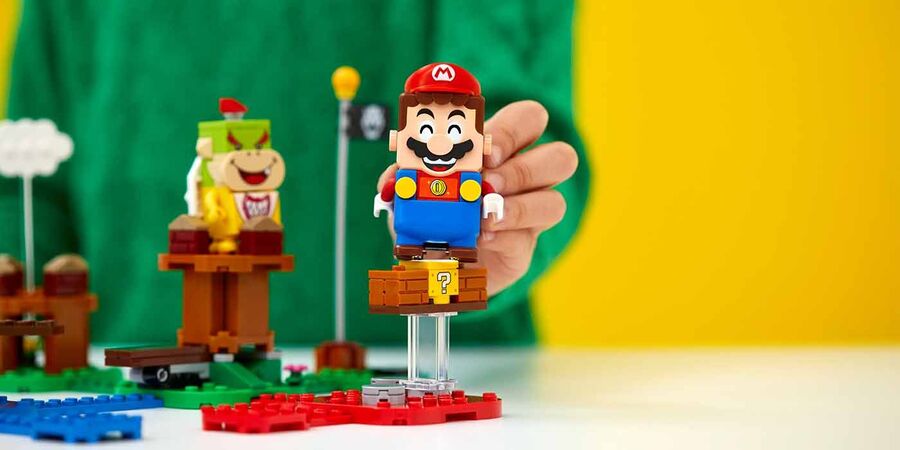 Yesterday, Nintendo revealed the full LEGO Super Mario lineup in all its glory, showing off brand new Expansions and Character Packs that will no doubt serve as great additions to the standard Starter Course.
We saw the likes of Yoshi, King Boo, and Thwomp all be treated to their very own sets, but one character is particularly interesting. Why? Because it appears to be a brand new Super Mario character that has never appeared in any previously released games or media.
We're talking about Boomer Bill, who appears in the Boomer Bill Barrage Expansion Set. We've never seen a reference to a 'Boomer Bill' before, and as @MarioBrothBlog notes, this isn't simply a renaming or mix up of the classic Bullet Bill, because that character appears elsewhere in the LEGO collection.
Here's the set in question, and some children looking very excited to see it twirl around in the air.
So, will Boomer Bill be a thing going forward? Can we expect to see it appear in the next Mario game? We guess we'll have to wait and see.
We dare you to leave us a comment below without using the word 'OK'.
---
Further Reading:
[source twitter.com]