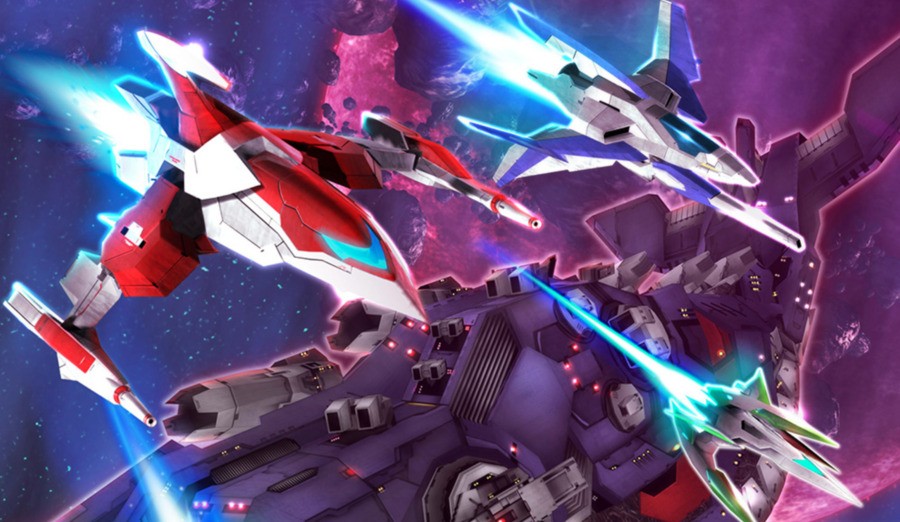 Remember when we reported that Darius Cozmic Collection (which has just been released in the west in both Console and Arcade forms) was going to be getting a sequel? Well, we've just heard that the new pack will be named Darius Cozmic Revelation and will include G-Darius HD and Dariusburst: Another Chronicle EX+.
G-Darius is an arcade title from 1997 which marked the series' first 3D offering, even though the gameplay remains 2D in nature. It was ported to the PlayStation the following year and was made available on the PS2 as part of 2006's Taito Legends 2. The 'HD' at the end of the title means the version on Darius Cozmic Revelation will be getting sharper visuals, at the very least.
Dariusburst: Another Chronicle EX+ is an updated version of the most recent entry in the Darius series, created by developer Pyramid. The Dariusburst sub-series began life on the Sony PSP in 2009. It seems that the version included here will be based on the 2010 arcade release Dariusburst Another Chronicle, rather than the 2015 PS Vita and PS4 update Dariusburst Chronicle Saviours.
Both of these games will boast new elements, according to publisher Taito – precise details will be coming soon. Darius Cozmic Revelation launches on Switch and PS4 this winter in Japan.
[source gematsu.com]