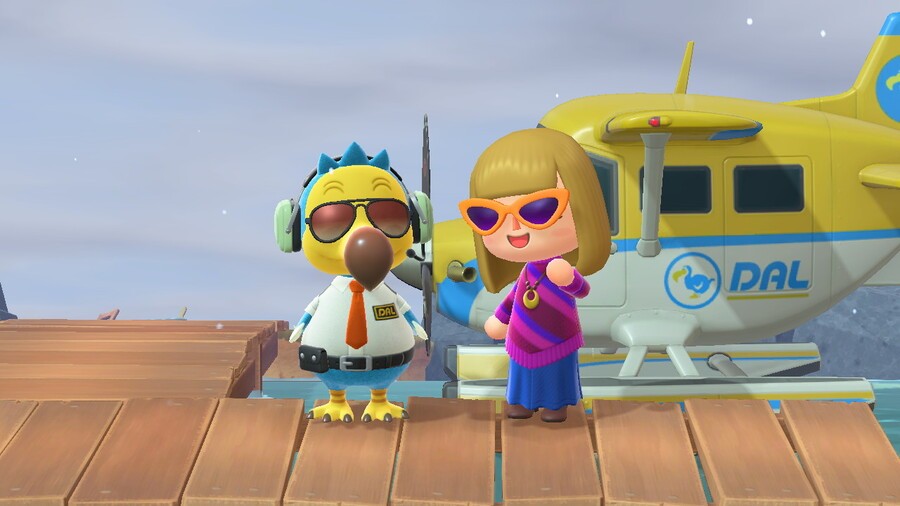 It's the start of a new month, and that means new features have been unlocked in Animal Crossing: New Horizons. While we've heard about wedding season and the new seasonal items, there's apparently another feature that might have been overlooked in recent times - which was first spotted in a Version 1.2.0 datamine. We're referring to the fact Dodo Airlines (DAL) now offers item delivery and liquidation services.
Whenever you fly to Harv's island, you'll now be able to send items back to your home storage, provided it's not already filled up. If you'd rather sell them off, Wilbur will now allow you to sell your items and the Bells you earn (which match the prices of Timmy & Tommy's drop box) will be added to your Nook account the next day.
Although there are some reports claiming you can now sell and also send items back home when you're on a random island or a friend's island (through this same service), we tried to do this ourselves and found these options were not available. It means when you are on a mystery island tour, you'll just have to continue to rely on the storage space within your bag.
While we're appreciative of small little updates like this, it would have been great if it was available on random islands as well. Perhaps a future update will change this. Did you notice this relatively new feature yourself? Leave a comment down below.
[source nintendowire.com]