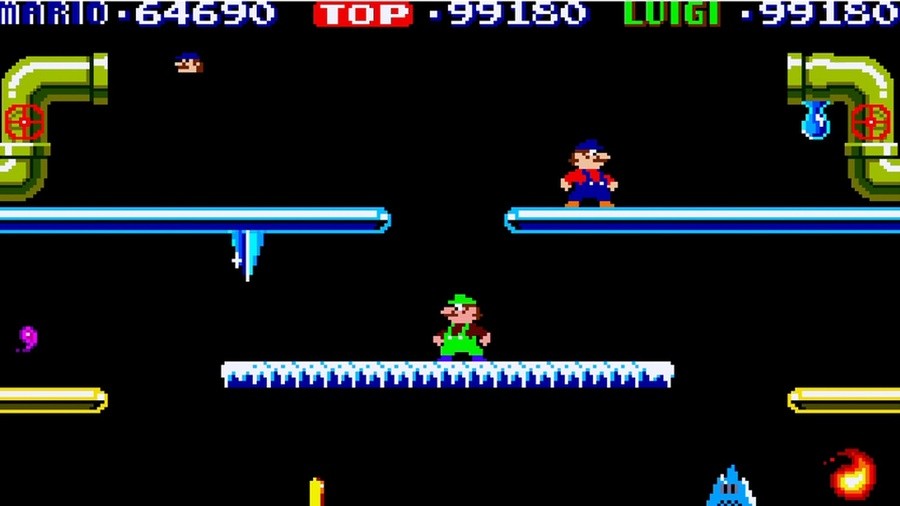 Some friends are passing the time in isolation with the occasional long-distance call, some are sending the odd gift or two to each other through the mail, and some are absolutely obliterating the competition by setting unthinkable scores in arcade classic, Mario Bros..
Steven Kleisath and Stephen Boyer of Florida and South Carolina, US, took it upon themselves to have a crack at Mario Bros. on the hardest setting possible, playing on an emulated version of the game which allows multiplayer gameplay online. Chatting to each other on a speakerphone, they blitzed through a variation of the game known as 'Ultimate NO POW Hardest Difficulty 2 Player'.
In this variation, the dip settings are on 'Hardest' and the players must purposefully punch out the POW block before each cycle, ensuring that it can't be used to flip enemies during gameplay. Amazingly, their combined score reached a whopping 1,280,550 points - you can see the whole run in the video below.
As you might expect, the two Steves have already been recognised as super-talented players, both holding world records for single-player variations of the game. We actually featured Kleisath on the site back in 2015, when he smashed the record in the original coin-op version of the game.
Kleisath tells us that he'd love for the game's creator, Shigeru Miyamoto, to one day see this footage. We're sure he'd be pretty impressed if he did!