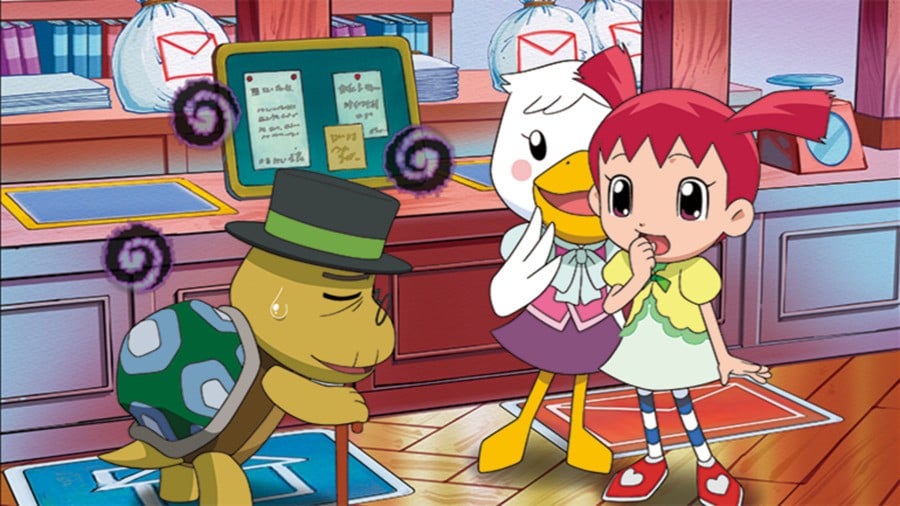 Animal Crossing fever has gripped the world of Nintendo thanks to the impending arrival of New Horizons on the Nintendo Switch. But did you know that an animated Animal Crossing movie is a thing that exists? We're ashamed to admit we didn't know either until today; we'd better hand in our 'Diehard Nintendo Fan' badge.
Dōbutsu no Mori launched back in 2006, around the time that Animal Crossing: Wild World launched on the Nintendo DS. The story involves an 11-year-old girl named Ai who moves to a village populated by (you've guessed it) talking animals, and was only ever released in Japan.
In fact, it has been confirmed this week that the movie will be broadcast on Japanese TV channel Kids Station at 4PM Tokyo Time on March 20th to celebrate the launch of New Horizons.
The bad news? The movie never got a western release back in the day, and there don't appear to be any plans to change that, even with Animal Crossing mania at its height in this part of the world. Shame.
[source mynintendonews.com]