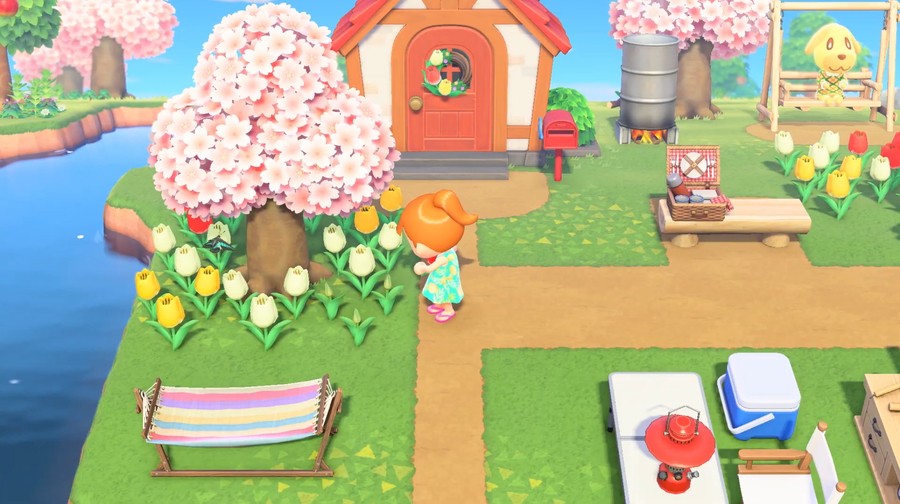 If you're anything like us, you'll be itching to see every last little detail about Animal Crossing: New Horizons from the island itself, your home, and all the lovely pieces of furniture you'll be carefully placing inside your humble abode.
Thankfully, following on from last week's Animal Crossing Direct, six new screenshots have been spotted in an in-store advertisement at Walmart to help us do just that. The shots below were taken by Facebook user Renee (thanks, AnimalCrossingWorld) and show off a number of seemingly new goodies.
You'll notice a neat little wooden log bridge, a Christmas tree, a brand new shot of the museum, and possibly a sneaky look at the new Fishing Tourney. We don't know why, but we also really like the look of that green wheelie bin - perhaps our boring adult lives have made things like taking the bins out a nostalgic, familiar activity. Sheesh.
If you missed it, we recently shared a video of 20 details you might have missed from the Direct on our YouTube channel. Make sure to check that out if you're wanting more New Horizons goodness:
[source animalcrossingworld.com]