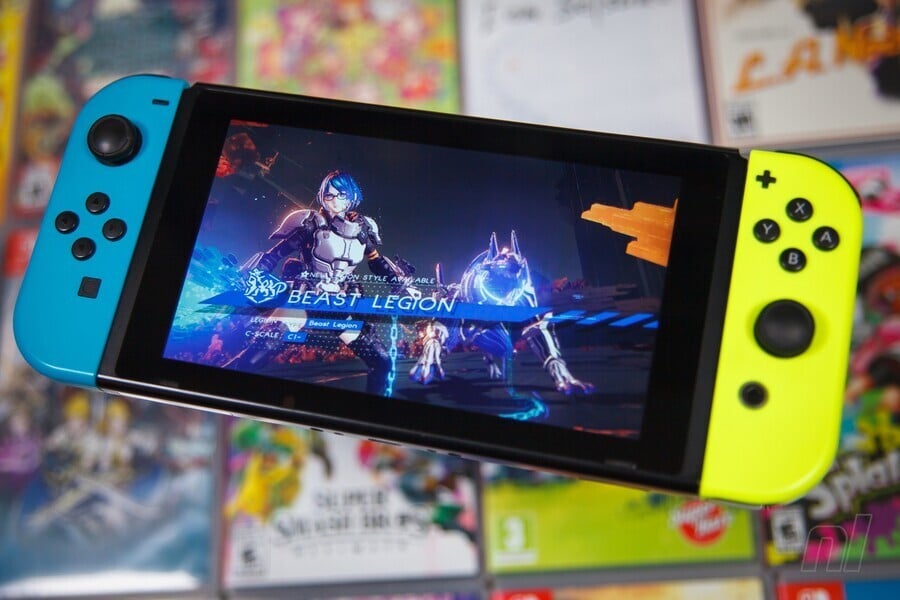 Nintendo's recent financial report gave us some pretty positive news; the Switch has sold over 50 million units in three years, digital revenue is up and new IP – like Astral Chain – is finding an audience. It was such a robust showing that Nintendo has even increased its forecast for this fiscal year, and expects to sell more Switch consoles than it originally expected.
Still, you can't please everyone, and The Financial Times has issued a rather downbeat assessment of Nintendo's current fortunes. It describes the Japanese giant as being "stuck on pause", pointing out that, while its third-quarter operating profit rose 6 percent to $1.5bn, it fell short of prior expectations.
"The Japanese gaming company has yet to adapt to a market moving rapidly away from consoles," it continues, before admitting that the Switch "has done well so far" and "is the main reason why Nintendo shares are up by a quarter in the past year."
However, The Financial Times points out that the increase in sales comes, in part, from the launch of the Switch Lite, citing a drop of 13 percent in sales for the original version of the console over the past nine months:
The Switch, three years old in March, is teetering on the brink of becoming outdated. Rivals are launching smartphones and new consoles with the latest features, while cloud gaming poses challenges to the sector.
While mobile gaming is briefly identified by the publication as a possible route to increased earnings, it notes with caution that the margins are much lower in that sector of the games market.
China, a market into which Nintendo has recently set foot, is also noted as an area of expansion – but The Financial Times doesn't see much joy there, either, claiming that the launch has been "underwhelming" and that only one game – incorrectly listed as Super Smash Bros. (it was actually New Super Mario Bros. U Deluxe) – has been approved for release.
In short, The Financial Times thinks that Nintendo's lack of new hardware (Switch Pro is yet to be officially confirmed, lest we forget) is going to bite it on the rear-end in 2020, claiming that:
With no new console lined up this year, Nintendo shares look pricey. They trade at a multiple of 22 times forward earnings, a premium of a quarter to peers. Upside from new mobile game launches are more than priced in. It is time for investors to seek point-scoring opportunities elsewhere.
Granted, the publication's main reason for existing is to advise people working in the financial sector, and with Nintendo shares already sky-high following its recent success, you could argue that there's only one way for them to go from here: down. If you're an investor, it's arguably not a great time to place your bets on Nintendo stock, as you're unlikely to see a massive increase in value. Even so, the report does seem to be rather negative, given the overwhelmingly positive news we've had today.
What do you make of this report? Do you think The Financial Times has a point? Let us know with a comment.
[source ft.com]