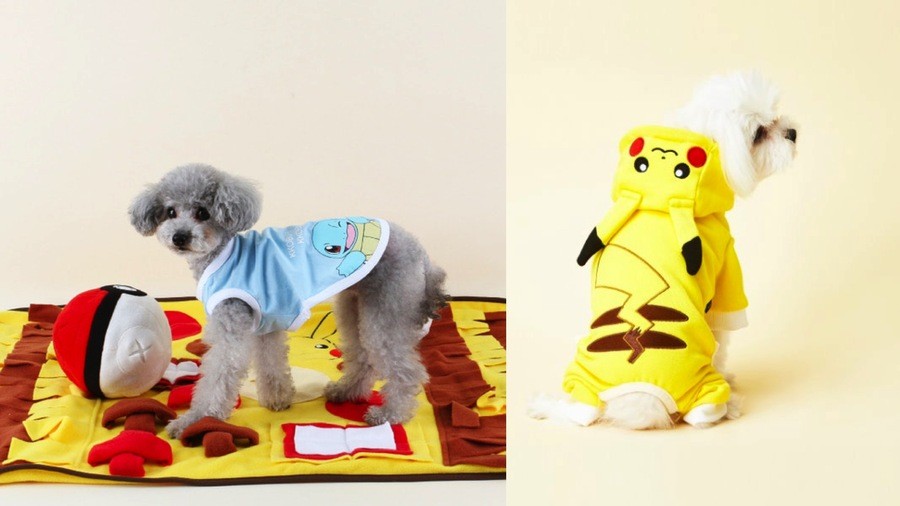 Pokémon is everywhere these days, with games, toys, trading cards, and pretty much anything that will sell being mass-produced all over the world. Apparently, it's not content with just being the largest-grossing franchise of all time in the human world, though, and is now taking on the presumably harder-to-crack dog market.
An officially-licensed range of items for dogs has been released by South Korean company, Dasom. There are all sorts of goodies on offer like Poké Ball toys, a wonderful Pikachu hoodie, blankets, and even little bibs. A fair few Pokémon characters are featured, too, including Squirtle, Jigglypuff, Ditto, Gengar, Charmander, and Dedenne.
Sadly, the site doesn't appear to ship outside of South Korea, but you can check out the whole range here if you like. Perhaps you'll feel inspired to create your own piece of clothing for your adorable fluffball at home?
[source nintendosoup.com, via gonintendo.com]