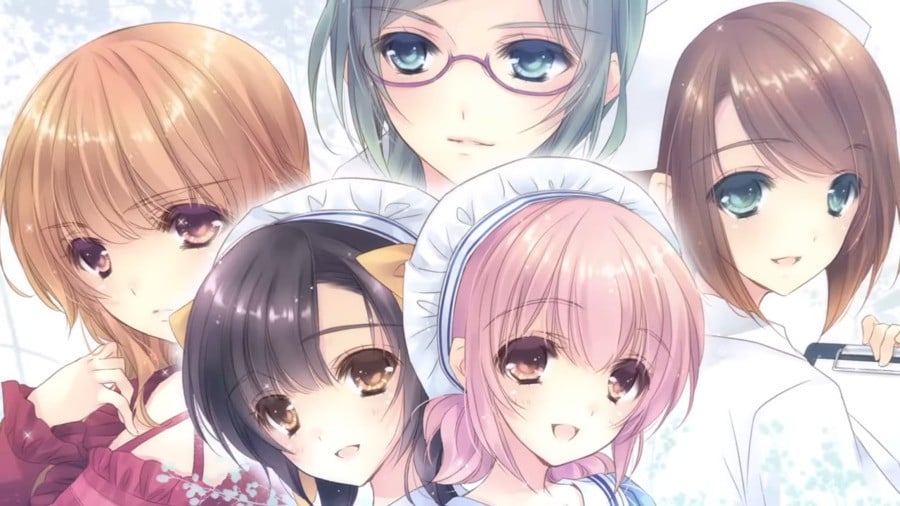 The Switch's library of visual novel games continues to expand on a weekly basis. The latest one making its way across to the hybrid platform is the romantic series Nurse Love. It's not just a single entry, though, it's two of them according to publisher Degica Games.
On 26th December here in the west, both Nurse Love Syndrome and Nurse Love Addiction will be made available on the Switch eShop. These two games were previously released on the PlayStation Vita and PC. Below is a brief description, directly from the PR:
Nurse Love Addiction: Follow Asuka Osachi, a ditzy girl training to become a nurse at Teito Nursing School. Experience her story with her classmates as they discover love, medicine, and adulthood.
Nurse Love Syndrome: Meet cheerful Kaori Sawai, fresh out of nursing school, as she joins Yurigahama Hospital. Surviving a near death experience as a child left her with a desire to become a nurse and "healing hands" that let her relieve pain in patients just by touching them.
And here are both of the game trailers:
Have you played any visual novel games on the Switch? Would the Nurse Love series be of interest to you? Comment down below.
[source gematsu.com]