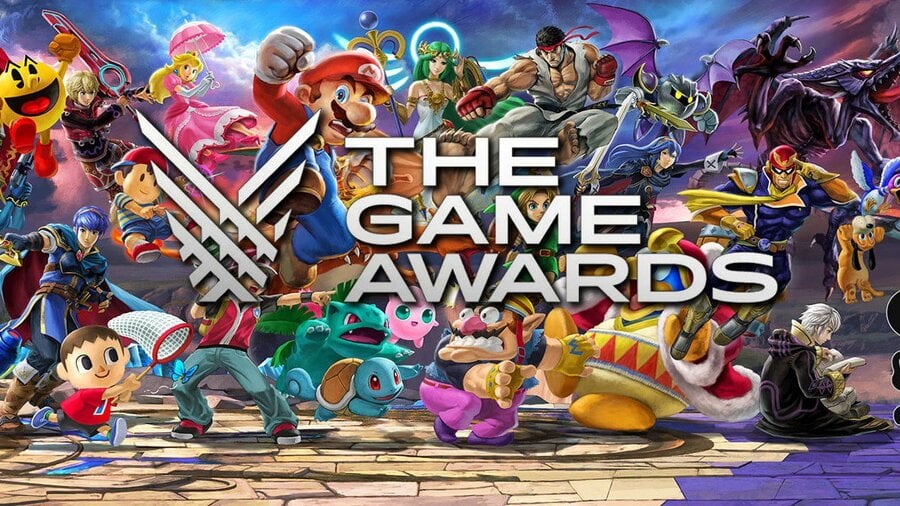 The nominations for this year's Game Awards, the annual show hosted and organised by Geoff Keighley, have been posted and Nintendo has a good showing with Super Smash Bros. Ultimate gaining a nomination for Game of the Year.
One of six games to receive a nomination, the others are Remedy's Control, Hideo Kojima's Death Stranding, the Resident Evil 2 remake from Capcom, From Software's Sekiro: Shadows Die Twice and The Outer Worlds from Obsidian. Of those nominees, only the latter is Switch-bound, arriving on Nintendo's console some time before the end of March 2020.
The other nominations have been published on The Game Awards website and Keighley tweeted the main nominations for the coveted GOTY:
Other categories contain a generous sprinkling of Switch games. Smash also features in the 'Fighting Game' category, of course. Astral Chain gets a nod in the 'Action Game' category and The Legend of Zelda: Link's Awakening is nominated for the 'Action / Adventure Game' award as well as 'Art Direction'. Elsewhere the crazily addictive Tetris 99 pops up with the 'Multiplayer Games', Cadence of Hyrule gets a thoroughly deserved nomination for 'Score & Music' while Fire Emblem: Three Houses has been recognised in the 'Strategy' category. Try saying that five times quickly.
There are also nominations for a bunch of indie developers who have had success on Switch and other platforms with games including GRIS, Baba Is You and, of course, the world-conquering Untitled Goose Game.
There's one category, though, in which Nintendo cannot fail to bag a gong seeing as no other platform besides Switch has been nominated. The 'Family Game' category features Luigi's Mansion 3, Ring Fit Adventure, Super Mario Maker 2, Super Smash Bros. Ultimate and Yoshi's Crafted World. Of course, Next Level, Good-Feel, Bandai Namco and Sora had either a hand or total responsibility for the development of those respective games, but it's an impressive feat for all games in one category to come from a single platform holder.
It's hard to argue that it hasn't been a good year for Nintendo fans so far, and we're eager to see how the Switch games above get on at The Game Awards when the event is broadcast on 12th December. Might we get a sneaky announcement, perhaps? You can watch the entire nomination announcement below and also head to the Game Awards website to sign in and start voting for your favourites (fan voting makes up 10% of the blended vote).
Not a bad showing for Nintendo, eh? Let us know if any of these surprise you, or if you think there's anything missing with a comment below.
[source twitter.com]