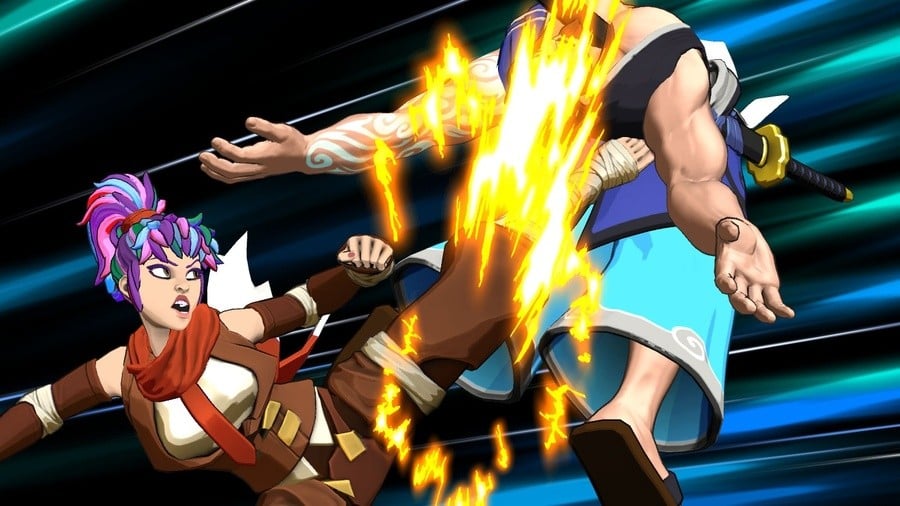 Cross-play is a great way of uniting and sustaining video game communities for prolonged periods. We've seen it in big-name titles like Fortnite and Rocket League, and as of next month, the indie fighting game Fantasy Strike will include full cross-play support.
While cross-play was already in the game, it was limited due to Sony's restrictions. That's now changed:
Sony has finally allowed us to convert to full crossplay amongst all our platforms, which we will deploy next month.
Previously, the Switch and PlayStation versions of the game could only communicate with the Steam release. Now, though, you'll be able to take on any player on any platform in casual and ranked play.
There'll also be the option to directly challenge other players in 1v1 and 3v3 team battles, without needing to know which platform they are on. To do this, you add the player's FantasyTag to your in-game friends list, allowing you to then challenge or spectate them.
Indie developer Sirlin Games said this update would make queue times even quicker:
As an indie fighting game dev, crossplay means the world to us. More so than many other genres, a fighting game needs a united player base in order to achieve fast queue times, fair matches, and the highest level of competition. Our queue times have already been good, with an average wait of less than 90 seconds across all hours of the week. With full crossplay, it will be even faster.
In celebration of the cross-play launch next month (which is not yet dated), there'll be an online tournament taking place across all platforms. For more updates about the game, check out the official Discord and Twitter channel.
You can also read our review, where we gave the game eight out of ten stars.
Will you be trying out full cross-play support in Fantasy Strike next month? Tell us below.
[via fantasystrike.com]