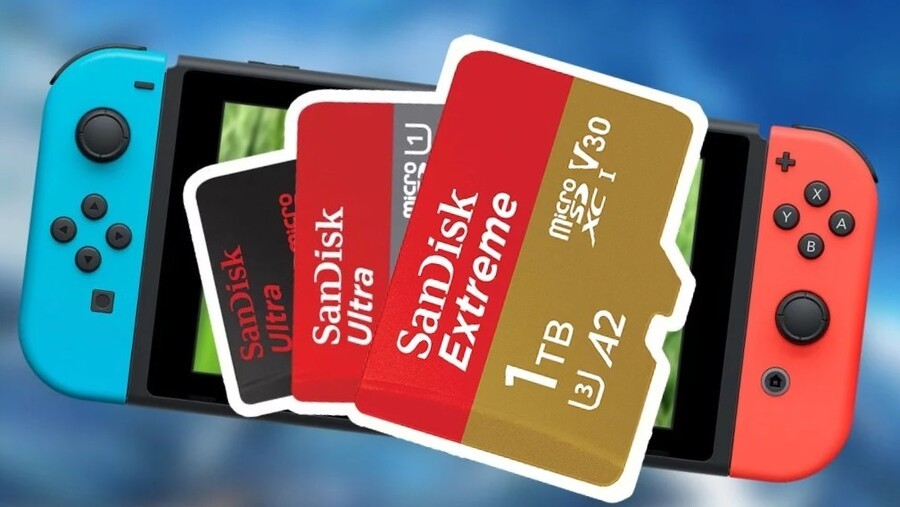 Update: Looks like the Amazon US $199.99 deal has now expired, but the UK one is still available.
Original Story: If you're anything like us and have splurged on loads of games in the Switch eShop Cyber Deals sale, you're going to need to expand the storage in your Switch. We thought 400GB would be fine, but in the last year we've filled that up, as well as another 256GB card. SanDisk's 1TB cards are the obvious answer, but they've always been prohibitively expensive.
Well, now they're only 'really, really expensive' thanks to a Black Friday deal on both Amazon UK and US. You'll still be coughing up the price of a console if you want to get your hands on one of these beauties, but compared to their normal price, they're a steal!
Of course, they're still damn pricey, but if you've gone full-digital with your Switch and really embraced the portability of Nintendo's handheld hybrid (or the non-hybrid Switch Lite), this is the best price we've seen these cards going for.
Of course, other sizes are available at far more affordable prices - check our Micro SD round-up guide to find the size that fits your needs and your budget.