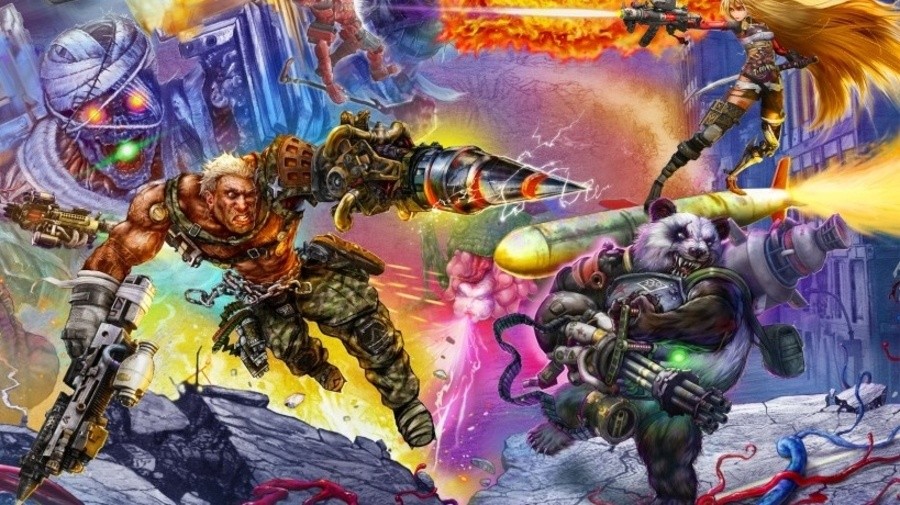 After neglecting Contra: Rogue Corps for some time, Konami last week rolled out its first free update for the game – adding hardcore missions and new modes. Unfortunately, there was no sign of any quality of life changes or fixes for the Switch version.
Now, though, another patch has arrived. Yes, less than a week after the release of the first one, we've received another. This one is mostly comprised of gameplay fixes but also makes some changes to certain areas of the Switch version. Below are the full patch notes:
---
Some of the startup equipment now equipped with a B.A.D which reduces the weapon overheat rate.
Changed the unlock requirements of Exploration Mission and Couch Co-Op so that they are playable straight after the Tutorial.
Increased the base damage of Special Weapons.
Increased the base damage of Bombs.
Increased the base damage of Kaiser's skill: Magnum Ignition.
Increased the range Damned Spirits are pulled in from.
Adjusted the BGM volume.
Slightly adjusted the default controller sensitivity (Switch only).
Slightly adjusted the native resolution (Switch only).
---
In the same information post over on the Contra: Rogue Corps website, Konami revealed another update (yes, a third update) would be released soon. This one is mostly gameplay fixes, but there's also improved control responsiveness in the game's single-player mode.
Increase the drop rates of Core Parts in Main Missions, Increase the amount of credits earned in Main Missions, Adjust Carnage League balance, Greatly improve the overheating parameters of main weapons, Improve control responsiveness in Single Player mode.

*Please note that the details above may be subject to change.
Would you be willing to give this game a go now that Konami has rolled out a few updates for it? Tell us below.
[source konami.com]