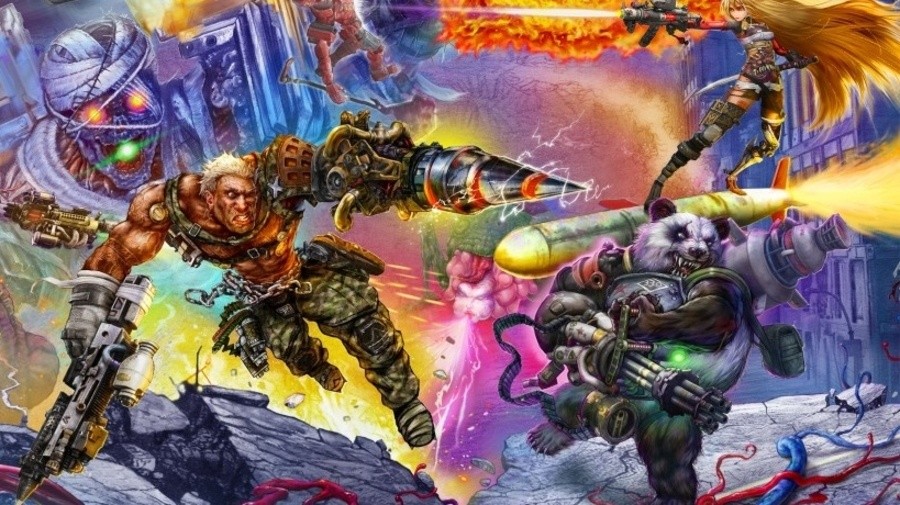 Contra: Rogue Corps was admittedly not the game the majority of fans were hoping for when Konami announced a new entry in its popular run and gun shmup series. Its combat was clunky and slow, the levels were incredibly bland, the objectives were boring, and it had low-resolution visuals and muddy textures. We could go on, but you should probably read our review if you want the full breakdown.
If you were expecting some of these areas to be improved in a future patch, you might have to wait. The first major update has just dropped since the game's release in September and instead of some much-needed quality of life improvements here and there, the game has received a sizable content update. While it may not necessarily be what we were hoping for, it's at least free to download.
This update adds new hardcore missions that are recommended for experienced players. These two new areas include Carving Adventure and Megaton Skyscraper. Check out the clips below:
A massive underground cave underneath the Damned City was discovered, and the Rogue Corps have been sent out to investigate the area. What lies await underground is a forbidden city full of death traps!
Unknown enemies were detected in a skyscraper where several veteran teams were sent to eradicate the threat...though none came back alive. Will you seize glory or face your death? Take on this conquest mission only daredevils can handle!
In addition to this, the update has increased the Mastery Level cap to level 65, added new fiend and new medals, and adjusted the Carnage League balance and Challenge Bet Exploration Missions.
New weapons and B.A.D.s have also been added, as well as a Rogue Bonus Feature:
Defeating enemies during missions increases your Rogue Bonus gauge. A random Body Part can be obtained by maxing out this gauge. A Rogue Bonus guarantees you can get an Epic or higher rarity Body Part. The higher the Mission Rank, the higher the level of the Body Part obtained. The more powerful the defeated enemies are, the greater the gauge increases. The gauge resets every time you earn a Rogue Bonus.
Will you be returning to Contra: Rogue Corps to try out this new update? Comment down below.
[source konami.com]