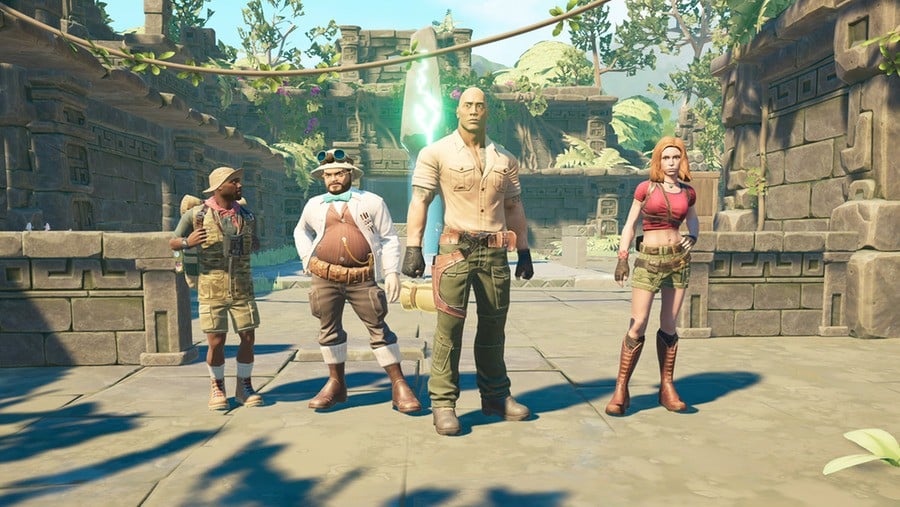 If you find yourself perusing our lovingly crafted pages on a regular basis, you'll probably be aware that Jumanji: The Video Game is just days away from launching on Nintendo Switch. If you're looking forward to its release, you might want to consider picking up this lovely looking Collector's Edition.
The game's publisher, Outright Games, has partnered up with Limited Run Games to bring this collector's item to life. It contains the full game, its original orchestral soundtrack, an exclusive character art poster, and detailed replicas of the original Jumanji board game pieces, all wrapped up inside a board game-style box.
You can go ahead and pre-order your own right now for $59.99, although those in Europe will have to miss out this time around as it's only available in the US.
If you want to know more about the game itself, make sure to check out the gameplay trailer which was shared just a few months back. Players take on the role of the film's heroes and set off on an adventure to find the precious Jewels of Jumanji.
Will you be grabbing this one when it launches next month? Any US readers thinking of picking up the Collector's Edition? Tell us below.