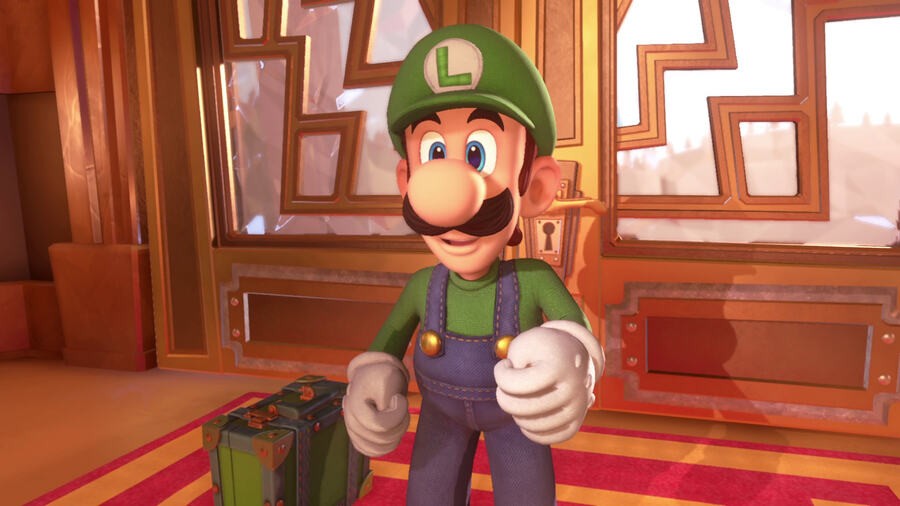 October looks set to be another fantastic month for Switch owners with plenty of great games arriving on the system, and sitting right at the top of our personal wishlists is Luigi's Mansion 3.
The game's been looking pretty spooktacular ever since it was first revealed, with glorious screenshots and trailers setting the scene for what could be a real treat come Halloween. This latest little clip really puts the cherry on the pumpkin cake, however - not thanks to any epic gameplay or beautiful animations - but because of how damn adorable the thing is.
The video in question is the game's opening, with Luigi and friends entering the world-class Last Resort hotel. It looks lovely - if a little sinister - and our favourite gaming heroes all head off into their own rooms to settle down for the night. You can view the entire video here if you like, but @ark_SMB has shared the winning moment on Twitter. Sound on!
Now, we know Mario and Luigi are happy, friendly chaps, but how sweet is this? If you're not feeling it quite as much as we are, we feel the need to let you know we aren't the only ones who just melted at Charles Martinet's beautiful tones.
https://twitter.com/Mysu69429/status/1181743528508047361?s=20
Are you hoping to get Luigi's Mansion 3? Are you also now crying happy tears? Let us know if you're planning to buy a copy in the comments below.
[source twitter.com]