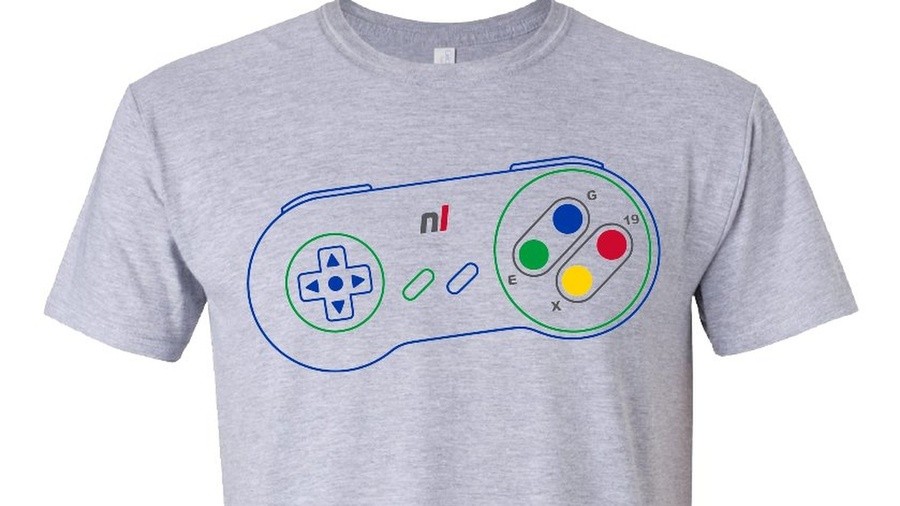 It's a rather special day here at Nintendo Life towers, as the first ever piece of NL merchandise has just been plonked on sale by our good friends at EGX.
That's right, we're joining the big boys and girls at sites like Eurogamer with our very own design, mixing our luscious logo with the famous SNES controller for an EGX 2019 special. As you can probably guess from the letters on the shirt, it'll be available at this year's show and you can even pre-order one online to collect on the day.
You can grab your very own right here (sizes range from S to XXXL).
EGX is a celebration of all things gaming and the largest annual gaming expo in the UK. It's taking place from 17th - 20th October at ExCeL, London, and you can get tickets here if you're wanting to attend.
What do you think? Will you be strutting your stuff in one of these lovely shirts in the near future? We've made the big time now, right?