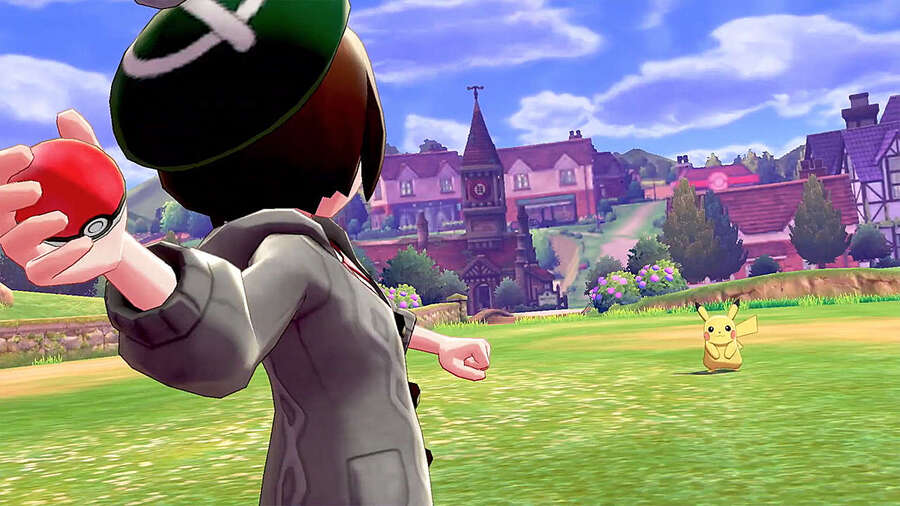 Update 2: Nintendo has issued the following statement to TechRadar regarding this situation:
As stated on the Game Store pages for the Pokémon Sword and Pokémon Shield games at www.nintendo.com, a Nintendo Switch Online membership is required to use the games' online features. The games include an in-game option to purchase a Nintendo Switch Online membership for those who do not already have one.
---
Update 1: While the wording of Nintendo's statement is slightly confusing (see below), it seems likely that the payment discussed in our original article is more than likely a link to the standard subscription available on the eShop. The same message can be seen on just a handful of other game pages, none of which contain special purchase options that we were theorising below.
Note: The article's headline has been changed accordingly; the original article text remains untouched below.
---
Original Article: While perfectly playable without, the upcoming Pokémon Sword and Shield games look set to be best played alongside a Nintendo Switch Online subscription. Having a membership will grant you access to online features such as Link Battles and Link Trades (where you'll be able to connect to other players from around the world to bulk out your Pokédex and see who's the very best).
As it happens, though, it would appear that a workaround has been designed for those who don't have a membership. The official website for the games mentions a separate "in-game purchase option" which will let anyone without a membership get in on the fun. Here's how it's all worded:
"Nintendo Switch Online membership (sold separately) and Nintendo Account required for some online features. This game includes an in-game purchase option for users who do not have a membership. Not available in all countries. Internet access required for online features."
If we're reading all of this correctly, this suggests that you'll be able to pay a one-off fee, or perhaps set up another annual payment that is specific to Pokémon Sword and Shield. We haven't seen this in any other Switch games, with the standard membership always being required for online access, but there's always a few quid to be made with Pokémon and this could be a good option for those who are only really interested in this one franchise.
For any Pokémon fans out there without a subscription, does this sound like a good idea to you? Would you be more willing to pay a (hopefully) smaller fee for Pokémon-specific online features than the full package? Let us know in the comments below.
[source swordshield.pokemon.com, via nintendosoup.com]