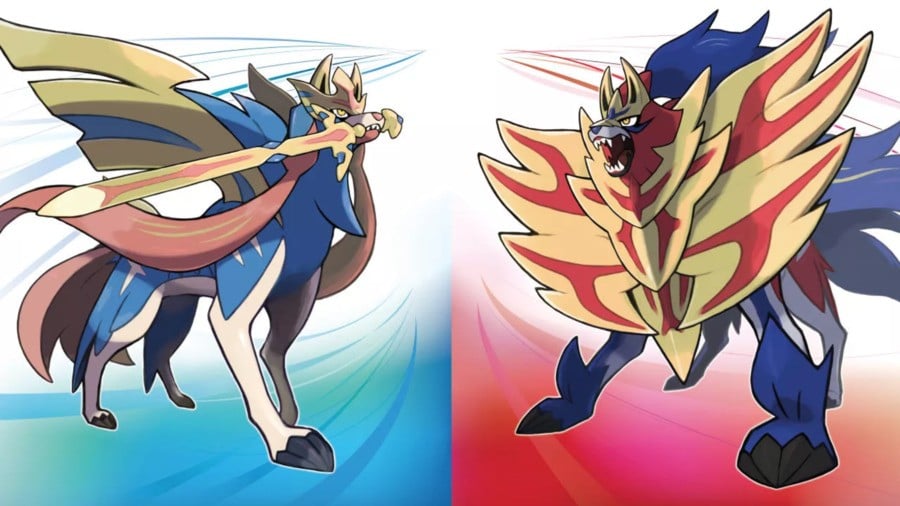 It looks like we may have stumbled across the file size for Pokémon Sword and Shield earlier than expected, all thanks to the early appearance of a download card.
Twitter user @MIN428 has shared the following image online, showing off a download card for the upcoming games that was found in a retail store. These cards are often available as a way for fans to pick up a digital copy of their chosen game while visiting their local store, although we wouldn't usually expect to see them a whole month before the game releases.
Assuming the information here is correct, however, the games should be around 10.3 GB in size. For any fact fans out there, that would place it in between The Legend of Zelda: Breath of the Wild's 14.4 GB size, and Mario Kart 8 Deluxe's 7 GB size. The Pokémon Let's Go games were under half of this amount at approximately 4.55 GB.
If you're thinking of picking up a copy of either game digitally, you may well need to invest in a micro SD card if you haven't already. All Switch models come with 32 GB of storage as standard, although some of that will already be used up by the console's operating system.
Are you planning on getting one or both of the new Pokémon games digitally? Will you grab a physical copy and avoid any storage issues anyway? Tell us below.
[source twitter.com, via nintendoeverything.com]