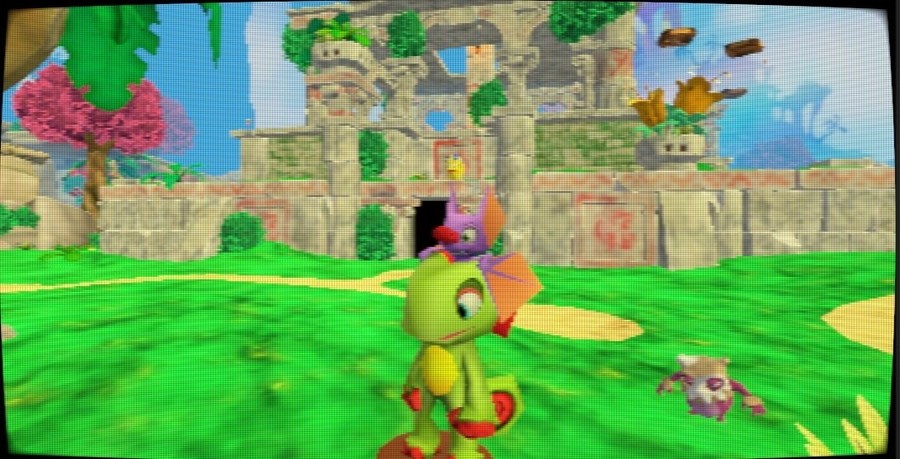 If you pre-ordered Yooka-Laylee and the Impossible Lair, you'll get access to a special Yooka 64 Tonic. This formula makes the unlikely duo look like they were created during the Nintendo 64 era. It follows on from an update earlier this year, that added a 64-bit Tonic to the original Yooka-Laylee.
Now, to add to this, Playtonic has announced it will be making the Yooka 64 Tonic from the Impossible Lair available in the original game. If the 64-bit filter in the first outing didn't particularly satisfy your nostalgic needs, the Yooka 64 character model (see above) should make the graphical overhaul (or underhaul?) just a little more convincing.
Playtonic confirmed this neat little update for the original game would be released on all platforms, including the Switch, but hasn't publicly said when it will be made available. To access the 64-bit Tonic in the game, you'll need to pay Vendi a visit.
Will you be returning to the original Yooka-Laylee when this update is released? Tell us below.
[source twitter.com]